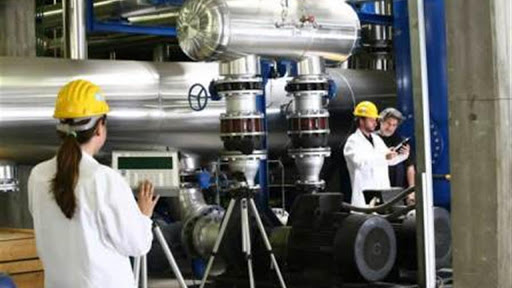 Companies that have suspended their production due to the coronavirus pandemic are gradually restarting operations and joining those that have only partly shut down or have not closed shop at all. As of Tuesday, a number of major businesses will be active again, STA Agency reports.
Household appliances maker Gorenje, owned by China's Hisense, temporarily shut down its operations on 23 March. The company's plant producing washers and dryers started its operations last Friday and other production lines in Velenje are expected to resume production today.
Adria Mobil, which shut down on 18 March, saw its support services and management resume their work last week. Assembly lines will start running again on Tuesday, with the company introducing flexible working hours to prevent crowding.
Elan, another company that suspended production in mid-March, is sending more than half of its workforce back to work and adopting similar measures of reorganizing shifts to ensure that as few people as possible are working in the same place.
Revoz, the Renault-owned car assembly plant, had considered reopening as well but then extended the shutdown by another week. Restarting operations on 20 April is still questionable though and depends on a number of factors, including the resumption of public transport services, component supply and the developments in France and Spain, a Revoz unionist said on Thursday.
Despite restrictions imposed to stem or at least slow down the spread of COVID-19, it has been business as usual for many major companies, such as food and infrastructure businesses, as well as drugmakers Lek and Krka, steel maker Sij, electric motor manufacturer Domel, toolmaker Unior and aluminium producer Impol.
Some companies have merely reduced the scope of their operations, including aluminium producer Talum, glassworks Steklarna Rogaška, shoemaker Alpina and Hidria, which mostly manufactures hi-tech products for the car industry.
Another major company, household appliances maker BHS Hišni Aparati, plans to increase production to full capacity this week after it decided to restart three assembly lines in early April.
There has not been a single coronavirus hotspot in any of the companies that have continued to operate through the epidemic. This is one of the reasons why the government is planning to gradually ease restrictions in certain services this week./ibna