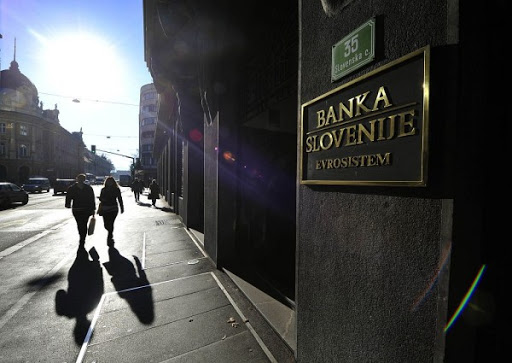 Central bank of Slovenia forecasts says that Slovenia's economy will contract by 6.5% this year before it bounces back to 4.9% growth in 2021 and 3.6% in 2022. This is, however, the baseline forecast, there are also two alternative scenarios that factor in the gravity of the coronavirus crisis.
Under the positive scenario, the economy would contract by just 4% this year and expand by over 7% in the next two years; under the negative scenario, the economy would contract by 10% this year, followed by stagnation in 2021 and a slow recovery in 2022.
Vice-governor Jožef Bradeško said the baseline scenarios accounted for less stringent lockdown measures and assumed the crisis will last through the first half of next year when a medical solution is expected.
Under this scenario, "the positive effects outweigh the negative effects of harsher restrictive measures and the relatively high share of tourism," he said.
The baseline scenario assumes that private consumption will contract by 6.6% this year, which will be partially offset by a 3.5% increase in public spending.
Private consumption is expected to pick up next year, but government spending is projected to climb down.
Banka Slovenije's head analyst Arjana Brezigar Masten said domestic fiscal policy measures were an important component of the forecast since they offset the decline in private spending.
Absent stimulus measures, GDP would decline by a further three percentage points, she said.
Investments are expected to contract sharply this year, by 14.4%. Exports of goods and services are to decline by nearly 12.6% and imports by 13.6%.
Robust recovery of exports and imports is projected for 2021 and 2022, but it is thought domestic spending will be the main engine of growth going forward.
Employment is forecast to contract by almost 2%, which will lead to an increase in the average survey unemployment rate to 6% from 4.5% last year.
Inflation is expected to drop to zero this year before rising to over 1% in the next two years.
Consumer prices will be held down by low oil prices, which will offset the projected increase in food prices. Additionally, prices will be weighed down by poorer demand and external deflation pressure.
During the forecast period, Slovenia will initially see a deterioration of public finances, with the general government deficit expected to exceed 8% of GDP this year.
The central bank believes the fiscal position will improve given that the shock will be only temporary, but general government debt will remain relatively high.
Central bank analysts estimate the existing stimulus measures at 5% of GDP./ibna