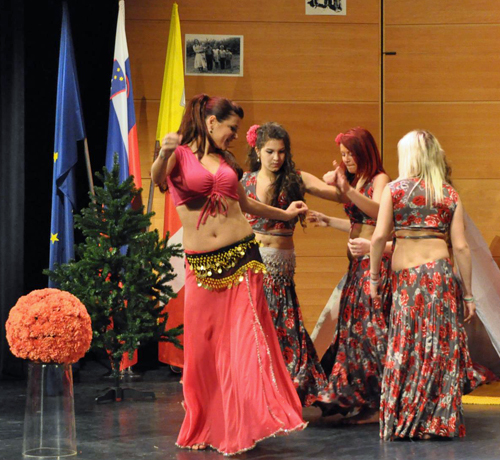 Review Hari Stefanatos
Slovenia will celebrate the world Roma day on Tuesday with a number of celebrations around the country. Two concerts are scheduled to take place at the Cankarjev dom arts centre in Ljubljana in the evening.
The first Roma restaurant in the country, called Romani Kafenava, will be inaugurated in the city of Maribor celebrating the Roma cuisine.
A number of ceremonies will also take place, including the one in  the town of Trebnje, which will be addressed by the director of the Office for Nationalities, Tamara Vonta. The Human Rights Ombudsman, Vlasta Nussdorfer, will attend the ceremony in Novo Mesto. These events represent an opportunity to take a closer look on the situation of the 7,000 to 10,000 Roma living in Slovenia.
Other events include the premiere of the film "The Copy Equals the Original" at the slovenian ethnographic museum, which along with a photo exhibition will highlight the Roma life style pointing to its similarities with that of the other communities.
Amnesty International Slovenije, on the other hand, is organizing a rally in the center of Ljubljana to protest for the discrimination, prejudice and the violence against the Roma in Europe. Discrimination on the labour market, in particular, has been one of the key problems of the Roma community in Slovenia as the average unemployment rate of the Roma in the country stands at 95%.
Education is another serious issue, an example of which is that only a handful of  Roma children have finished the primary school in the town of Krško in the past 60 years.
The Slovenian parliament passed a special umbrella law on the Roma in March 2007.
(Source Sloveniatimes)