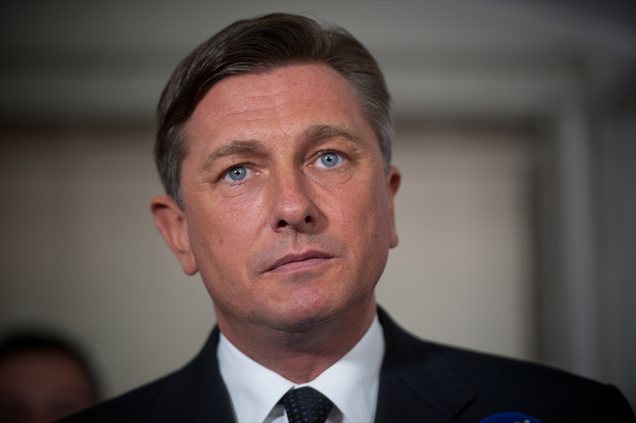 Review Hari Stefanatos
Slovenia said on Tuesday that it disapproves of the Russian policy in Ukraine and seeks a peaceful solution to the crisis in the country, according to a statement from the presidential office, as high-ranking officials of Russia and the US are visiting the country.
Though Slovenia considers Russia a friend, President Borut Pahor expressed his disapproval to its policy that resulted in tense relations between Russia and the EU, the statement continued.
A peaceful solution for Ukraine crisis must be found, and this peaceful solution will also be beneficial in the much-needed unanimous resolution of other crisis situations by the international community, it added.
The official statement was made public soon after President Pahor had separate meetings with Russian Foreign Minister Sergey Lavrov and US General Philip Mark Breedlove, NATO'S supreme commander in Europe.
Slovenian Foreign Minister Karl Erjavec also had talks with Lavrov, focusing on, among others issues, the South Stream gas pipeline project, meant to transport Russian natural gas through the Black Sea to Bulgaria and through Serbia, Hungary and Slovenia further to Austria, and the Ukraine crisis.