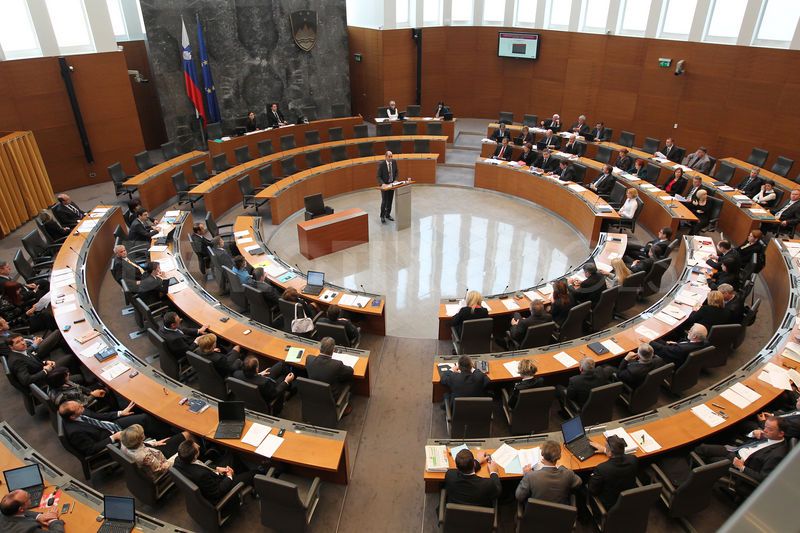 The National Assembly of Slovenia passed late on Tuesday its latest economic stimulus package. The package envisages measures to aid business and income support for households worth € 600 million. The government-proposed bundle was adopted with 50:7.
"The measures should help companies fight the epidemic, preserve jobs, and ensure the survival of industries that cannot operate during the epidemic," Finance Minister Andrej Šircelj stated.
The law includes a number of direct transfers to households, including a one-off allowance ranging from € 130 to € 300 for pensioners. Stimulus payments of € 200 for employees making under twice the minimum wage and € 150 to students are also included in the provisions. Farmers over 65 with an income under € 591 will recieve € 150. Religious workers will get a basic income of € 700, while their social security contributions will also be covered by the state.
Several other social transfers will go up and all children born this year and up to one year after the formal end of the epidemic will get € 500. Hourly pay for hospital and nursing home workers will increase by at least 30% until the end of 2021, and up to 65% for those working the most high-risk jobs.
For companies, special loans will be available from the state-owned bank SID Banka, while companies that suffered a revenue decline in excess of 70% will be eligible for aid of € 2,000 per employee in fixed costs, doubling the current amount.
There are also special provisions helping transport and rent costs, but also rapid coronavirus tests costs for companies, and the waiver of VAT on medical equipment needed to fight the epidemic.
The subsidised short-time working scheme has been extended until June 2021. /ibna