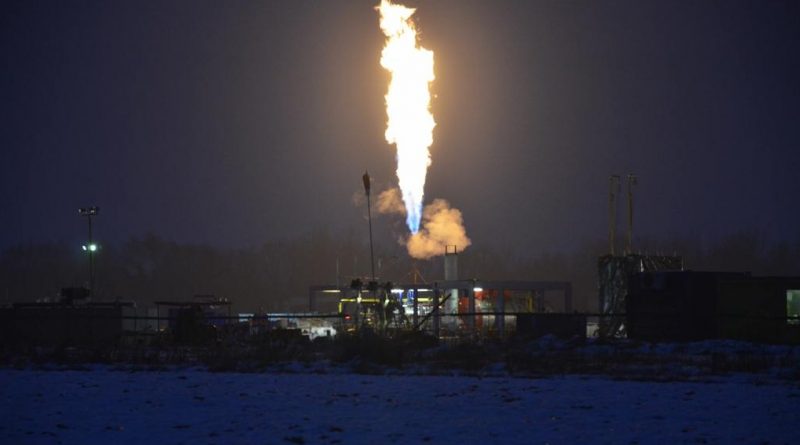 "Slovenia has refused to settle the dispute peacefully at this stage by concluding a settlement with the British company Ascent Resources," the State Attorney's Office told the Slovenian news agency (STA). Umanotera in Focus, the Society for Sustainable Development, has long called on the Government, by informing the company that a settlement is out of the question and by immediately terminating secret negotiations, to defend Slovenian legislative autonomy and not succumb to pressure from Ascent Resources.
British company Ascent Resources which intends to extract gas in Petišovsko polje, recently launched proceedings to initiate an arbitration lawsuit against Slovenia. The reason behind this procedure is that obtaining an environmental permit has been delayed since 2017, with investors pointing out that they have invested 50 million euros in more than ten years. Although at first it seemed that the dispute would be resolved peacefully by paying the settlement, the State Attorney's Office told STA that Slovenia "rejected the amicable settlement of the dispute by concluding a settlement."
Ascent Resources announced that on July 24, 2020, the company officially notified the Government of Slovenia about the existence of disputes under the UK-Slovenia Bilateral Investment Agreement ("BIT") and the Energy Charter Agreement ("ECT"). Following the issuance of the Notice of Dispute, the Company launched a mandatory minimum three-month "cooling-off" period, designed to allow parties to attempt to resolve their dispute prior to arbitration.
Ninety days after the delivery of the Notice of Dispute on 22 October 2020, the Company announced that it would enter into direct negotiations with the Government of Slovenia with the aim of potentially settling claims in a friendly manner. Furthermore, on 22 February 2021, the company confirmed that it would not be initiating arbitration proceedings before March 19, 2021, at the request of the state.
The company said that after the letter from the state, an amicable settlement cannot be reached at the moment, and it expects that the arbitration procedure will begin soon. As part of the direct hearings before the arbitration settlement, the Company submitted to the state a calculation of damages in the total amount significantly exceeding 100 million euros. /ibna