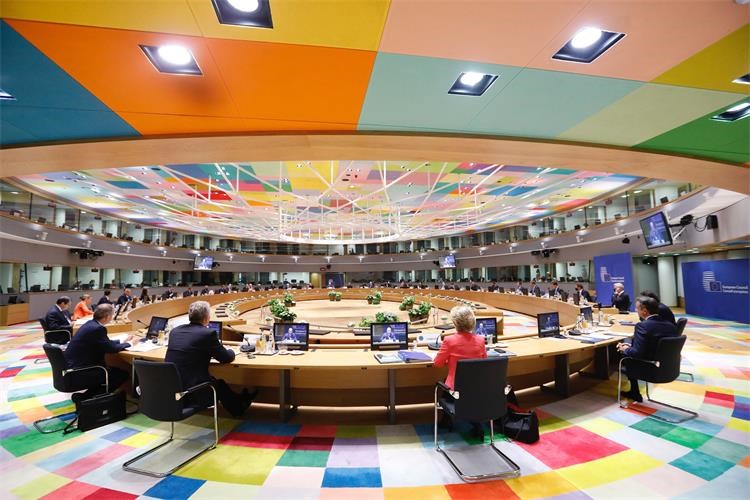 A Slovenia economist Mojmir Mrak has assessed for the STA that the agreement on the post-pandemic recovery package at the EU summit is good for Slovenia both from the financial and strategic aspects, while an international relations expert noted that the outcome for Slovenia was not bad, but was primarily a consequence of average aspirations.
Mojmir Mrak, a professor at the Ljubljana School of Economics and Business, said on Tuesday that the burden of responsibility now shifted to the home yard, as Slovenia needed to use the funds prudently.
After the marathon negotiations, the EU heads of state and government agreed on the 2021-2027 EU budget and the recovery fund under which Slovenia will be eligible for EUR 10.5 billion and will remain a net recipient of EU funds.
Mrak pointed to two aspects, the first being the strategic one, as Slovenia as a small and open economy is interested in the good functioning of the EU. The agreement provides a framework for continued good functioning of the union, he added.
Financially speaking, what has been achieved should be perceived in the context of the unfavourable situation Slovenia was in some two years ago as the budget-building process started and the European Commission issued its first draft.
Slovenia had been looking at much lower funds for cohesion policy than in 2014-2020, but the latest round of negotiations has secured it an additional EUR 350 million for the Western Slovenia region, which will cushion the drop.
"There will be a lot of money and it needs to be drawn quickly at least to a certain extent," Mrak said, adding that "it is probably one of the last opportunities for Slovenia to get significant amounts from the EU budget."
Marko Lovec of the Ljubljana Faculty of Social Sciences also assessed that the outcome for Slovenia is not bad, especially when it comes to cohesion funds, as Western Slovenia losing financial support has been avoided.
"Our yield is, however, more a consequence of the fact that we have average aspirations, so to say, and that, considering the distribution formula, we too have received a piece of this pie," the international relations analyst said.
As for Hungary's and Poland's opposition to the tying of EU funds to the respect of the rule of law, Lovec said that statements by Slovenian PM could be interpreted as some kind of support for the countries, but this was not the key aspect of the talks.
"It is probably about some political groups on the margins of the European People's Party (EPP) getting connected. It is probably about taking advantage of some new divisions between pro- and anti-globalisation liberal forces."
According to him, this should also be understood within the context of national politics. Slovenian foreign policy is expected to be in more coordinated action with the Visegrad Group countries, which is not necessarily a bad thing./ibna