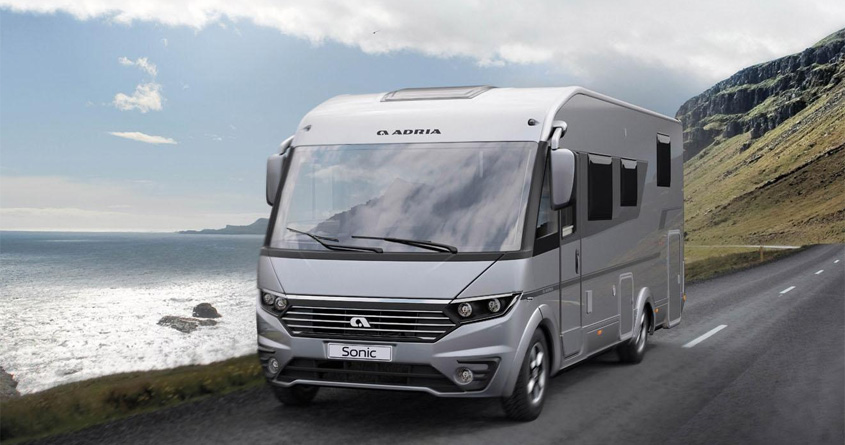 Slovenian company Adria Mobil plans to partly make up for the coronavirus fallout by the end of the year, director general Sonja Gole has told the STA. Consumer demand has been returning and the company does not plan any redundancies if the epidemiological status remains favourable.
The caravan maker suspended its operations in mid-March due to the epidemic and was later among the first Slovenian companies to resume production. Assembly lines started running again in mid-April, however, the company will not be able to catch up entirely.
Nevertheless, Gole is pleased to see that orders have not been cancelled and that demand renewed in late May.
In the January-June period, "the company lost 2,000 products or 20% of production due to the pandemic compared to the same period last year", said the director-general in a recent interview with the STA, adding that stepping up production would seek to compensate for the fallout as much as possible.
One of Europe's leading caravan makers is realistic regarding the outcome of the pandemic and the market response has given the precarious situation. It is prepared for various scenarios depending on the market situation, but it is also optimistic due to increased demand and stable business results.
The company had to adapt to the new circumstances, both in terms of implementing safety measures and navigating market conditions.
After restarting operations in April, the Novo Mesto-based company introduced flexible working hours to prevent crowding and ramped up precaution efforts. It has been successful so far in preventing any outbreaks among its 1,100-strong workforce.
Meanwhile, lockdown measures made it impossible for Adria Mobil to present its new recreational vehicles at the first annual showcase. However, the company came up with a virtual presentation of the latest products.
Adria Mobil has not made any redundancies due to the epidemic ramifications, except for a few among its subsidiaries. Gole believes that in the event of favourable epidemiologic developments, the company could even recruit additional staff.
Its market share in Europe currently stands at 6.6% or above 8% in terms of holiday caravans. "That is the company's highest market share in the past 20 years," said Gole.
The company is also investing in expanding its capacities, upgrading technology and reducing its carbon footprint by setting up a new facility.
The French mobile homes maker Trigano acquired Adria Mobil at the end of 2017. It is present in a number of countries and has been recording best results in Germany, Scandinavian countries and France, with the sales in Slovenia reaching almost 1% of total sales./ibna