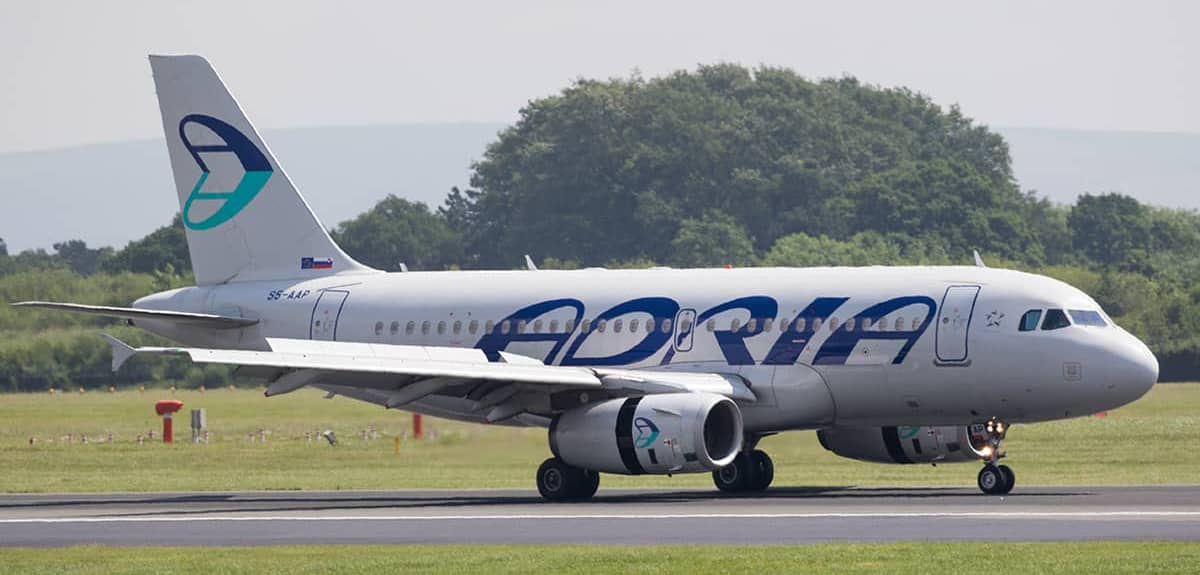 The Air Operator's Certificate (AOC) of Slovenia's former national carrier Adria Airways has been terminated just under two years since the company declared bankruptcy, exyuaviation.com reported on Friday
As this web portal specialised in news from the aero industry finds out, The AOC was purchased by Air Adriatic, a Slovenian company founded by businessman Izet Rastoder, in January 2020 for 45.000 euros, with plans to use the operating license to set up Slovenia's new national carrier. Air Adriatic had until September of last year to resolve discrepancies with the license to begin utilising it but the company requested an extension due to the coronavirus pandemic, which it was granted. However, the Slovenian air regulator refused to approve a second extension request, thus terminating the AOC.
The Slovenian Ministry for Economic Development and Technology has said it is still seeking a solution that would lead to establishing a national airline. The state dropped plans to establish a new carrier using European Union funds, following the block's objections. The Ministry is in talks with private stakeholders who are interested in creating a new commercial airline. The government has also held talks with foreign carriers including LOT Polish Airlines and Air Serbia to improve the country's connectivity. Slovenia has been one of the most affected European aviation markets by the coronavirus Covid-19 pandemic.
Previously, Slovenian cargo carrier Solinair held talks with the Slovenian government over the possibility of launching scheduled flights or establishing a new national carrier. The airline has proposed two strategies for improving the country's connectivity following the bankruptcy of Adria Airways and has asked the government for financial support for the project. The company noted it would operate a five-member fleet consisting of either the Mitsubishi CRJ900, Dash 8 Q400 or the ATR72 turboprop, which it said would be ideal for the Slovenian market. The cargo operator said it would seek an agreement with the Lufthansa Group for the new airline to take over their routes to Ljubljana, including Lufthansa's flights from Frankfurt and Munich, Swiss' from Zurich and Brussels Airlines' service from the Belgian capital.
The last remaining remnants of Adria Airways are now being sold off as part of its bankruptcy proceedings. In February, Muneef Tarmoom, a businessman and investor from the United Arab Emirates, acquired the Adria Airways brand name for 33.000 euros. His motive for the brand purchase is unknown. In addition to the name, the package also includes three different logos and the web domains adria.si, flyadria.si, adria-airways.si, afs.si, adria-airways.com, adria.ba, adria.mk and adriaairways.me.
Source: exyuaviation.com