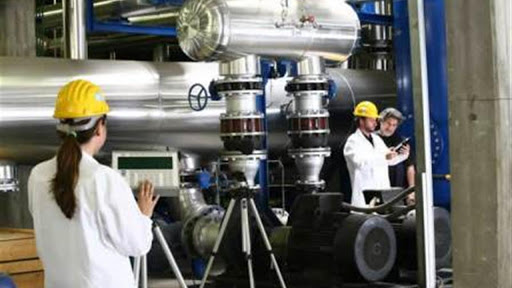 An analyst with the Chamber of Commerce and Industry (GZS) estimates that around 5,000 jobs are in peril of being lost by the end of the year as a result of the coronavirus crisis, despite the government's stimulus measures that have protected the vast majority of jobs.
The Minister of Labour, Family, Social Affairs and Equal Opportunities Janez Cigler Kralj recently assessed that the support measures, implemented through a succession of stimulus packages, have helped preserve almost 300,000 jobs.
GZS analyst Bojan Ivanc has backed this claim for the STA, saying that the "state measures in force are reducing the number of jobs in peril".
In the face of the epidemic being declared formally for the second time, however, Ivanc fears that certain companies in the services sector will still need to resort to lay-offs. Certain fixed costs remain, while there is also the belief that the pandemic might be long-lasting, affecting business negatively for a long time.
"We estimate that around 5,000 jobs will be jeopardized in a period of three months, despite the existing measures", Ivanc explained.
Some companies will probably increase employment once demand for their services is restored. Ivanc said these were mostly companies employing less qualified labour.
He supports the restrictive measures, stressing they are needed to contain the epidemic, however "the other side of the coin is that they also hurt economic activities, especially those that cannot adjust to the restrictive measures or those where fear is deterring consumers from using a service".
Ivanc also sees the danger of deterioration in manufacturing, where a lot of the loss suffered during the spring lockdown was later compensated. A drop in the sector could derive as a result of fewer export orders and more difficult access to labour due to Covid-19.
While he does not yet have fresh data on the current state of business and orders, Ivanc said that prospects are deteriorating with Slovenia's trading partners, which is why a negative influence is expected to start showing in two to three months.
On the other hand, he remains confident that, should circumstances continue to deteriorate in Slovenia's key trading partners and other export markets during the winter, the countries involved will persist with stimulus measures. The European Central Bank will make sure borrowing costs remain record low, he argued.
Ivanc moreover listed a few additional measures that he would propose to the government. These include a simplification of the state guarantees scheme for bank loans and the subsidising of a part of fixed costs for disproportionally affected companies.
"We also propose that the cost of sick leave for the first 30 days of absence be shouldered again by the ZZZS public health insurance fund", he added. /ibna