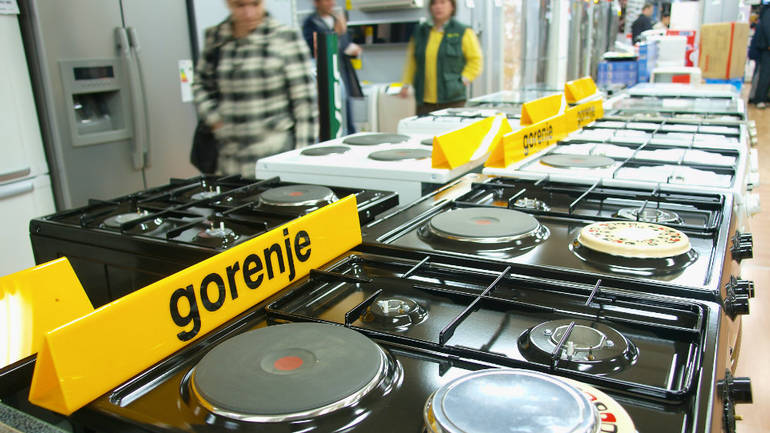 Hisense Gorenje Group announced mass layoffs. In Slovenia, 1000 people are expected to lose their jobs, while in total the Group is expected to lay off 2200 employees.
On Tuesday, the Gorenje management convened a meeting attended by one of the company's chief directors, Chao Liu, production director Tomaž Korošec, staff and representatives of the workers' council and the trade union, TV Slovenia reported. They were presented with information about the poor economic situation resulting from the epidemic of the new coronavirus. Production in Velenje stopped three weeks ago and is still not fully operational. What's more, the number of orders has dropped dramatically.
According to Trade Union data, the plan is to reduce the workforce in the entire Group by 2,200 employees, of whom as many as 1,000 are from Velenje, 700 are in production and 300 are from Hisense Gorenje Europe, based in Ljubljana.
"There are 700 production staff and 300 support staff on our site. The reason is the new coronavirus. This shocked us. In this crisis, we were ready for waiver, we received government assistance, probably to avoid layoffs as much as is possible. But now, the news of the layoff of 2200 employees has come like a thunder from clear sky", said Žan Zeba, President of Skei Gorenje.
There is much resentment on the Union side, especially as the Chinese owner recently announced the construction of a TV factory in Velenje. The first consultation with employees about the layoffs will be after the May Day holidays.
In June 2018, when Hisense took over Gorenje, there were 11,061 employees in the group and 9302 on April 1 this year.
"This is a shock to the Šaleška Valley. It should be stressed that the virus is probably just the cause, not the reason, because the government or the state is giving a lot of state aid to the production site in Velenje, subsidizing 80% of the costs for those on standby, as well as other assistance. We know that the layoffs were announced long ago, that there were some before, and that the management was transferred a new company to Ljubljana. They promised development, they promised to keep jobs, and they promised a new TV factory at the Velenje location, so it is not okay. I can only describe the current situation by saying that the fish stinks from the head, but unfortunately it is cleaned from the tail, the employees", the head of the government advisory group Matej Lahovnik told TV Slovenia./ibna