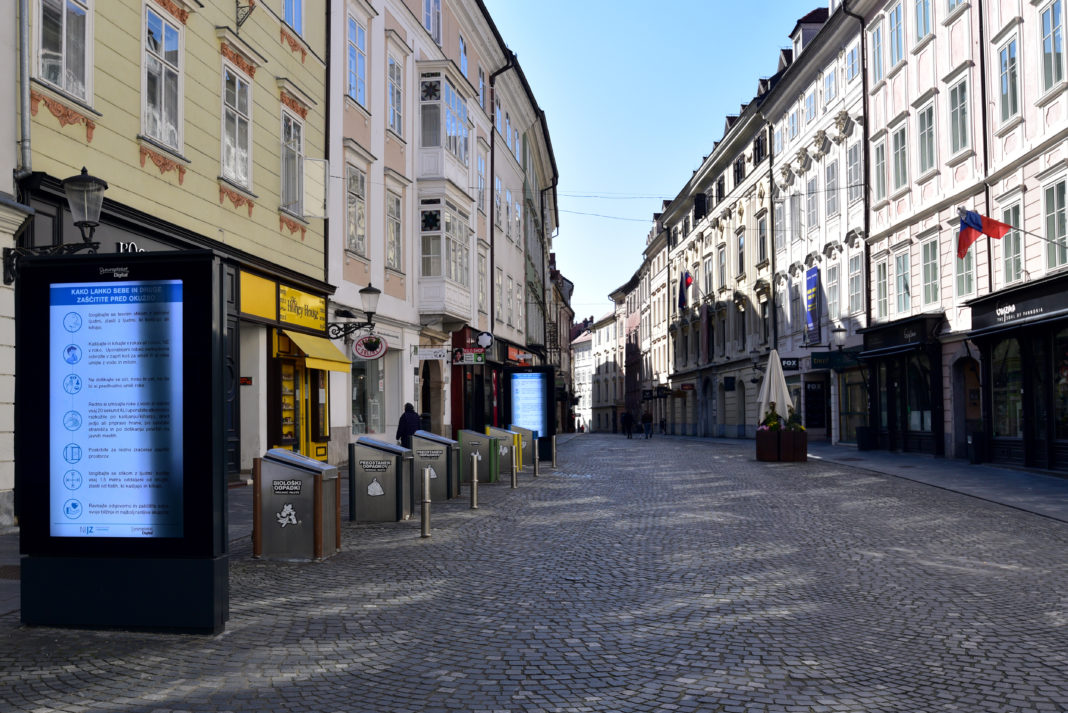 Slovenia entered into its third lockdown in just over a year on Thursday, seeking to buy some time for vaccination and stem the third wave of the pandemic, driven by the highly virulent British variant. The lockdown is expected to stretch until 11 April with the exception of Easter Sunday, when members of up to two households will be able to come together and celebrate the holiday.
Schools will once again move to online teaching, while kindergartens will provide childcare for children of parents working in critical infrastructure only.
Once again, facemasks will be mandatory outdoors, except during recreation in the natural environment.
Slovenian media report that, based on the new measures, citizens will not be allowed to leave their region except to go to work, provide aid or access diplomatic missions, among other exemptions.
Outdoor services where allowed will shut down again, alongside direct sales of goods and services to consumers albeit with several exceptions, such as grocery stores, pharmacies and florists, among others.
A gathering ban will also be introduced, as only gatherings with members of each household will be allowed. All celebrations will be banned and a 10 pm – 5 am curfew will remain in place.
Easter Sunday, to be celebrated on 4 April, will be an exception. People will be able to travel across the country to visit family. A maximum of two households will be allowed to socialise, with a maximum crowd of six people over the age of 15.
Museums, galleries, libraries and archives will also close today, events have been cancelled for the next 11 days and religious ceremonies will be held without the presence of worshippers.
Following the government's call on businesses to promote teleworking whenever possible, the public administration will only provide essential services. Courts have cancelled all non-urgent hearings and notaries will only take clients with appointments.
Public transport will be running on holiday schedules, while ski lifts will not operate at all.
Leading up to the lockdown, many have expressed concerns. The Chamber of Commerce and Industry called on the government to expand the list of exceptions and allow more people working abroad to cross the borders, but also to provide childcare not only to critical infrastructure workers but also to parents who are essential at their place of work.
Hauliers worry that, because of the lockdown, bathroom and other facilities at motorway resting places will remain closed, as was the case in the first lockdown.
After border crossing restrictions were stepped up even further on Monday, Slovenians living in Italy called on the government on Wednesday to reopen several border crossings used by locals. /ibna