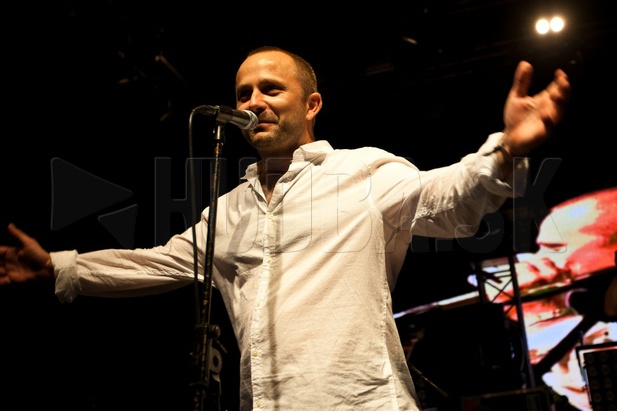 Pristina, April 11, 2014/ Independent Balkan News Agency
By Elton Tota
The festival that he presents is one of the most visited ones in Slovakia. "Pohoda" is the multi-cultural festival which interlocks music, theater, film and visual art.
This year, the festival will last 17 days. Michal Kascak, director of the festival, along with other members of the cultural community and businessmen have arrived in Pristina.
KFOS coordinator, Iliriana Krasniqi says that "Pohoda" festival aims to unite the people of these two countries through culture.
"We're used to the fact that politics affects every domain, but we thought that there's no better way than to break the barriers and learn more about each other through culture and art", said Krasniqi.
The delegation from Slovakia, visiting Kosovo, aims to form relations with domestic artists. According to their agenda, there will be two days filled with meetings with the artists.
Given that Slovakia has not yet recognized the independence of Kosovo, no Kosovar has been able to take part so far in the Kascak's festival.
Kascak, who has once been part of a music band which was then forbidden by the communist regime, says that he expects these meetings to change the situation.
"It's good to bring our experiences and to learn from you", said Kascak, who is also leading other cultural projects in the country.
Part of the Slovak delegation is also Pavol Murin, who was organizer of "Bratislavsky Majales". Last year, the music band from Kosovo, "Jericho" also participated in this festival.
Slovak artists have met with Kosovar artists such as Alban Muja, Rudina Xhaferi and Jetmir Idrizi. The presentation of their works has been the "menu" of this meeting. In the days to come, they will also meet other Kosovar artists, in order to better know each other and to discuss problems that artists encounter in both countries. /ibna/