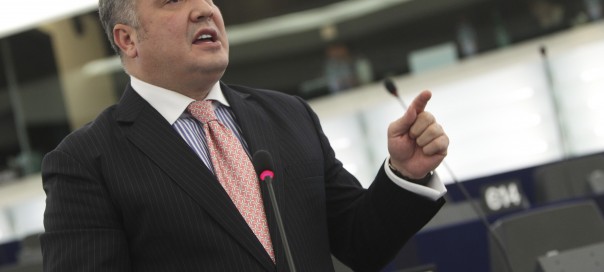 Patriotic Front MP Slavi Binev resigned on December 8 as head of the Bulgarian Parliament's committee on culture and the media after his election 10 days earlier sparked a succession of protests by culture and media leaders.
Binev, derided by opponents for his track record in business and politics, earlier had been defiant, insisting that those who wanted him to step down feared the reforms he would implement.
He had said on December 2 that he would not step down.
Meetings of the committee over which he presided on the issue of Budget 2015 were boycotted by the Culture Ministry and by the leadership of the public broadcasters, Bulgarian National Television and Bulgarian National Radio.
There also were public protests by theatre and film directors, actors and artists, as well as public declarations by theatre opposing him. A State Theatre director resigned in protest against Binev heading the parliamentary committee.