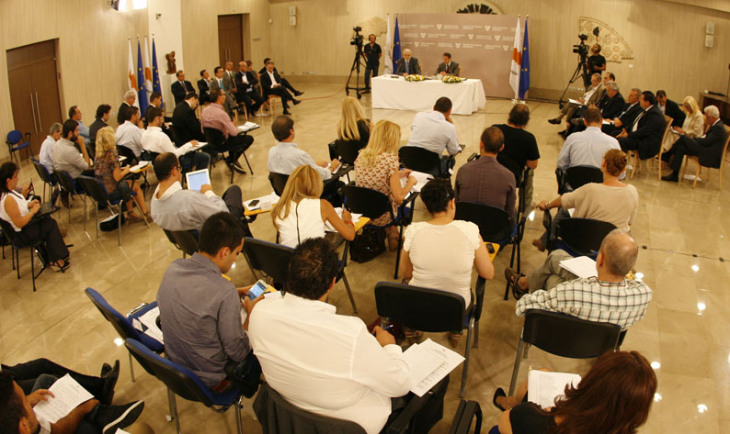 By Stefanos Evripidou
The Goverment will not tolerate any slacking when it comes to implementing the bailout deal, said President Nicos Anastasiades last night, warning there was no guarantee the worst was over for Cyprus.
Speaking at a televised press conference on the first four months of the new government, Anastasiades said he went back on his own pledge not to accept a haircut during the Eurogroup meeting last March because the alternative was a disorderly default of the banking system, followed by the state.
"I preferred to seem untrustworthy rather than trustworthy and heroic, and return to my country with all of us crying over the ruins," he said.