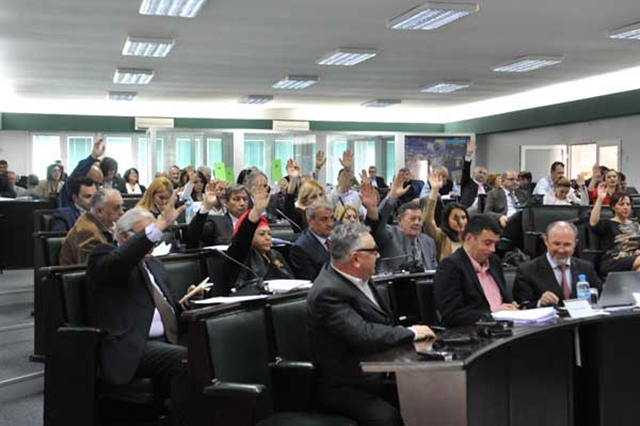 Sofia, April 19, 2015/ Independent Balkan News Agency
By Clive Leviev-Sawyer of The Sofia Globe
The city council of Skopje has voted unanimously to "twin" the city with Sofia, in a move welcomed by Bulgarian ambassador Ivan Petkov, according to the council's website.
The vote was taken on April 17, with Skopje mayor Kotse Trayanovski saying that it meant a good basis for long-term co-operation between Sofia and Skopje, deepening economic co-operation, the exchange of experience and co-operation on joint projects.
The municipal council's website quoted ambassador Petkov as expressing hope that the vote would the existing "excellent co-operation" between the cities of Skopje and Sofia more fruitful.
Sofia is the 19th city with which Skopje will be twinned. Others include Bradford, Istanbul, Ljubljana, Podgorica, Zagreb and Belgrade.
At the level of bilateral national relations, efforts have been continuing for several years by Bulgaria on the signing of a good neighbourliness agreement with FYR Macedonia. Bulgaria underlines that such an agreement is essential to the former Yugoslav republic's European integration prospects.
The most recent meeting of the working groups of the two countries' foreign ministries on the good neighbourliness agreement was on February 20 2015.
"The two working groups exchanged views and positions in a constructive way and examined the text of the future treaty. It was agreed that the next meeting will be held in Sofia," a Bulgarian Foreign Ministry statement said at the time.
However, in spite of efforts on the good neighbourliness agreement, which in recent years – especially in the 2009/13 period and in more recent months – there are periodic flare-ups in disputes over issues of history, identity and language.
(Photo: Skopje city council)