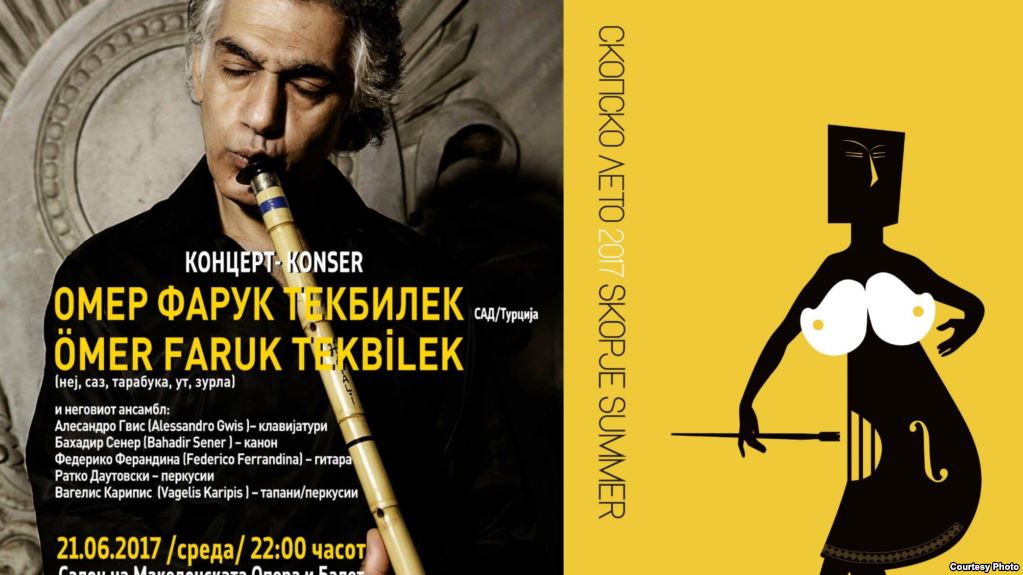 The concert by the famous Turkish musician and composer, Omar Faruk Tekbilek will mark the opening of the 38th cultural activity "Skopje Summer 2017". The activities will start on June 11 through different cultural, literary and musical events.
Tekbilek travels from the USA to the city of Skopje. He is known as a musician who cultivates multicultural music, playing many instruments.
Part of the activities will also be the exhibition dubbed "Think of freedom" by the Bosnian painter, Edina Selskovic, who has been living in the USA for more than 25 years.
On the second night there will be a concert by the Slovenian rock band "Lacni Franc", led by soloist Zoran Predin. /balkaneu.com/