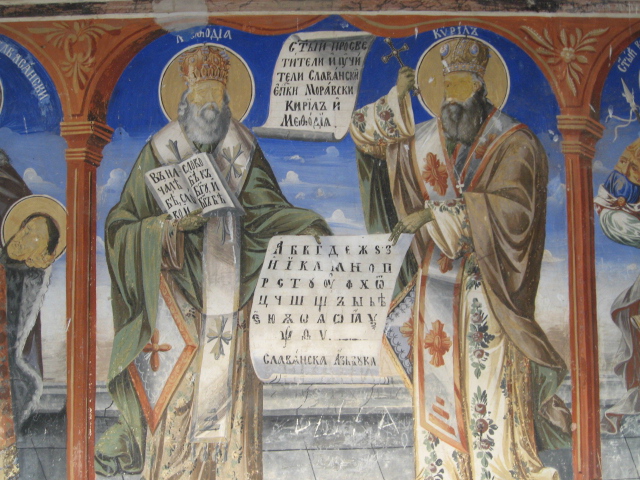 Skopje, May 24, 2013
It's a national holiday today in FYR Macedonia, on the occasion of May 24, the day of saints and Slav teachers, the so called Macedonian Brothers Cyril and Methodius.
Such day is also celebrated in Bulgaria, where Bulgarians have traditionally considered the two illuminists as representatives of the cultural and literary Bulgarian heritage.
This date and the name of the two saints have often sparked reactions and disputes between Skopje and Sofia.
Bulgarian authorities have stressed that Skopje has appropriated and stolen this historical date and these personalities that belong to Bulgarian antiquity.
These two preachers are important for Slav people. They were born in Thessalonica in the 9th century in a Byzantine family. Before he became a cleric, St. Cyril was Constantine and he was very erudite in science and religion.
His brother, Methodius has served for several years as leader in the region of current Strumice in eastern FYR Macedonia. To the Slav people they're important not only because they created their alphabet, but also for establishing the orthodox faith. /ibna/