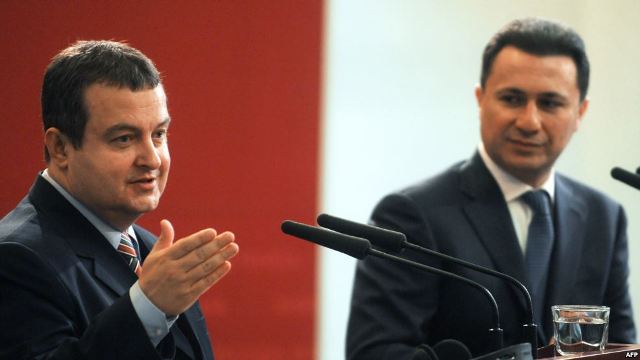 The declaration issued by the Serb Foreign Minister, Ivica Dacic that Serbia has made a mistake by recognizing FYROM with its constitutional name "Republic of Macedonia" as the latter has recognized Republic of Kosovo and has backed its accession in the UNESCO.
This declaration has sparked the reaction of the Foreign Ministry in Skopje, which has declared that relations between the two countries must not be ruined with such declarations.
"There are very good relations between Macedonia and Serbia. The citizens of both countries share very good sentiments with each other. Politicians must strengthen those historical relations and if this is not possible, they must at least be responsible not to ruin the friendship that exists between Macedonia and Serbia", Macedonian Foreign Ministry says.
In an interview for "Beta" news agency, Dacic said that in bilateral relations with Skopje, Serbia will use the country's constitutional name, but in multilateral relations, it will use "FYROM", which is also used by the EU and United Nations. /balkaneu.com/