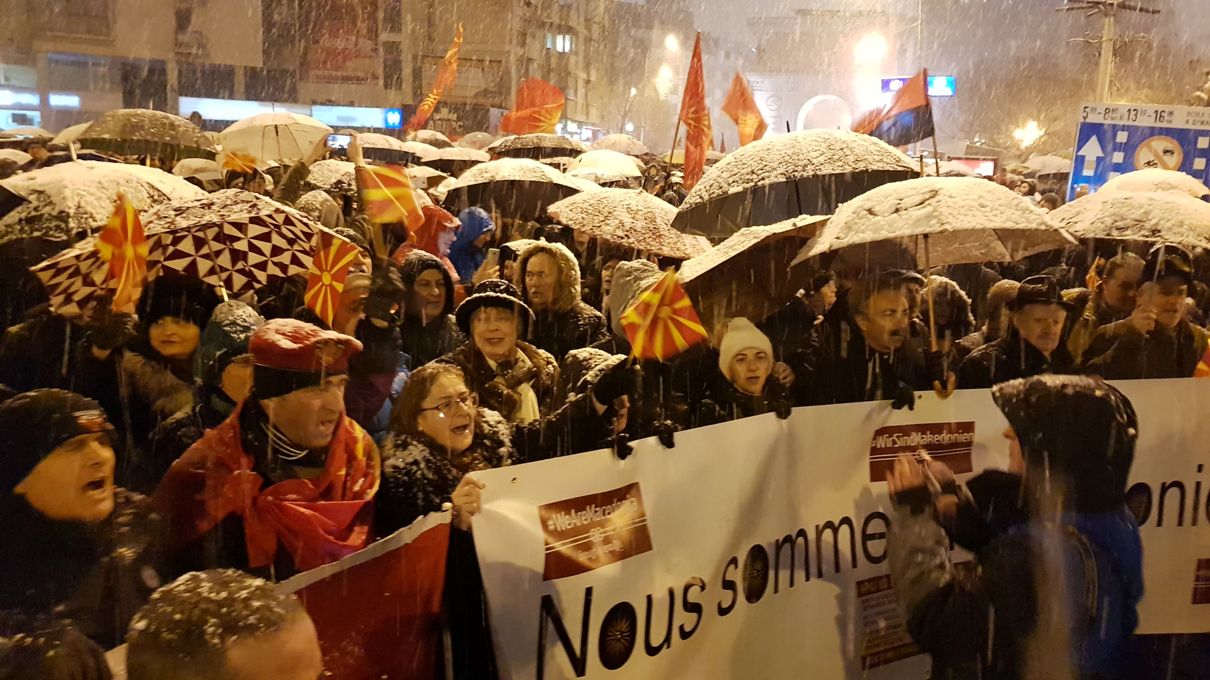 Nearly 5,000 people took part in a downtown Skopje rally demanding there will be no name change for their country.
The protest was organised by nationalists' organisations and fYROMacedonian diaspora. Participants walked from the EU HQs in Skopje to the Parliament.
Many protesters were holding and waving flags with the Sun of Vergina while others burned a Greek flag. The rally was also attended by archbishops of the self-called "Macedonian Orthodox Church", who addressed the crowd.
All participants demanded from the local political officials to turn down any change of the country's constitutional name and say "no" to a constitutional amendment.
Protesters were supportive of the abandonment of the recently signed friendship agreement with Bulgaria which was signed jointly by the premiers of fYROMacedonia and Bulgaria in August 2017. Furthermore, they were against the draft bill regarding the extended use of the Albanian language across the country…/IBNA