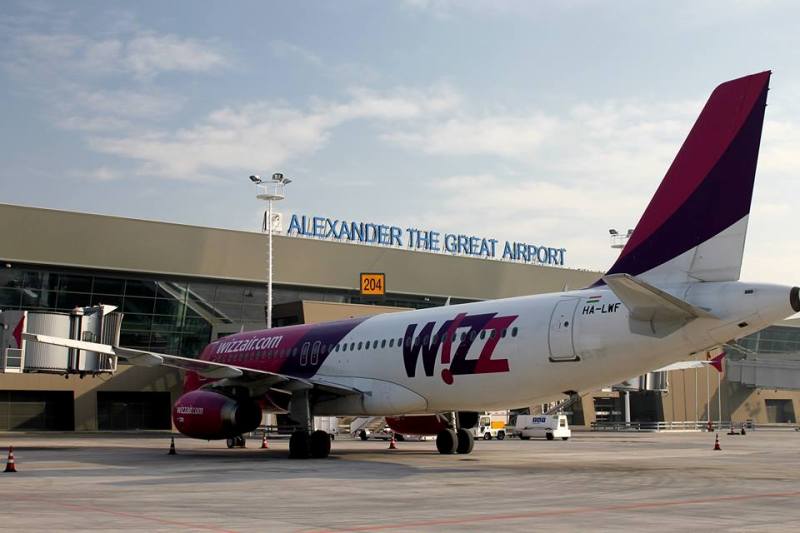 IBNA Special Report
Skopje, November 26, 2014/Independent Balkan News Agency
By Naser Pajaziti
Pristina and Skopje have been involved in yet another dispute which relates to air transport. The problem emerged two years ago when authorities in Kosovo submitted a complaint to the European Commission against Skopje, demanding from the latter to stop subsidies to foreign and domestic airliners for cheap fares.
Department of Civil Aviation in Kosovo declared in the media in the past two days that FYROM is damaging competition with this practice and is violating European regulation concerning this domain. This department hopes that its complaints will receive a response from European authorities in Brussels.
But, the Ministry of Transport and Communication in Skopje has reacted today. According to a press statement, the financial support given to domestic and foreign companies has been well analyzed and is in compliance with European principles and regulations.
"Upon the request of the Ministry of Infrastructure of Kosovo, in 2012, the Ministry of Transport and Communication sent a letter in which it elaborated legal international provisions based on which financial help is being given to airliners. This letter made it clear that no European legislation has been breached. We will continue to realize this project for the financial support of airliners, in order to increase the number of flights to different European destinations, but also to offer cheaper prices for travelers", reads the statement of the Ministry of Transport and Communication.
The Agency for Civil Flights in Skopje has backed the decision and the reaction of the ministry, by stressing that the claims of the authorities of Kosovo are unfounded.
Subsidizing policies for air transport sector in FYROM started two years ago, when the government allocated 4,9 million Euros in order to financially support low budget airliners for a 3 year period, in order for them to offer flights to new destinations and cheaper air fares.
Minister of Transport and Communication, Mile Janakievski warned a while ago that there will soon be a tender for the subsidy of airliners. "In the next five years, we're expected to allocate around 5 million Euros in the form of subsidies for airliners and this project will continue until 2018", said Janakievski.
Macedonian Chamber of Commerce says that it doesn't want to comment this new dispute in the domain of air industry and it appeals for cooperation in order to overcome disputes between the two countries.
In the recent years, Skopje airport has seen an increase of the number of passengers since this airport was given to Turkish company "TAV" in 2011. Last month, this airport saw passenger 1 million travel through this airport.
Deputy prime minister for economic affairs, Vladimir Pesivski says that positive trends are being registered in the domain of air industry, thanks to government projects.
"As of January this year until September, compared to the same period last year, this airport saw a rise in the number of passengers by 21%", said Pesevski.
This figure also includes travelers from neighboring countries, especially Kosovo that use Skopje's airport thanks to the cheap fares. Tour operators in the country say that many citizens from Kosovo book their tickets in Skopje due to the cheap fares.
"In the past two years, there's been a rising interest by the citizens of neighboring countries, especially from Kosovo due to the cheap fares. In the majority of cases, their bookings are made online", says Nexhmi I, owner of a tour operator in Skopje.
Foreign companies that receive financial support from the government have offered regular cheap flights to European destinations. /ibna/