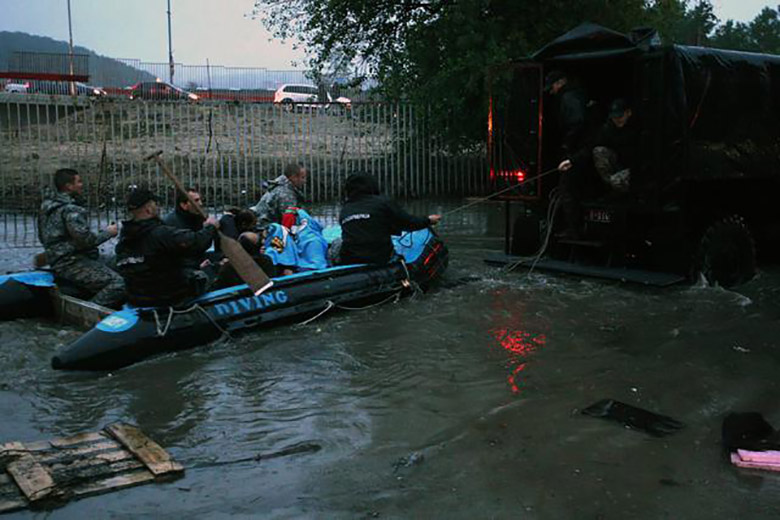 Skopje, May 16, 2014/Independent Balkan News Agency
Government in Skopje declared today that it's ready to send the first aid contingents and logistical support in Serbia and Bosnia and Herzegovina, following the heavy floods taken place in these two countries.
Prime minister Nikola Gruevski announced that the government is closely following the situation of floods in Bosnia and Herzegovina and Serbia.
"We sent a letter to both governments for the readiness of the Republic of Macedonia to send aid, which is necessary in these critical moments. The situation in these states is alarming. Serbia declared a situation of emergency and is expecting a deterioration of the situation in the hours to come. We're ready for everything that will be demanded to us, with all our available resources", reads the letter of prime minister Nikola Gruevski addressed to the Serb prime minister Aleksandar Vucic and Bosnian federative authorities.
Government in Skopje has activated the Staff of Crisis in order to follow the situation in the flooded areas.
According to the information given by the Staff, the situation in the country is stable and according to forecasts, no massive floods are expected. /ibna/