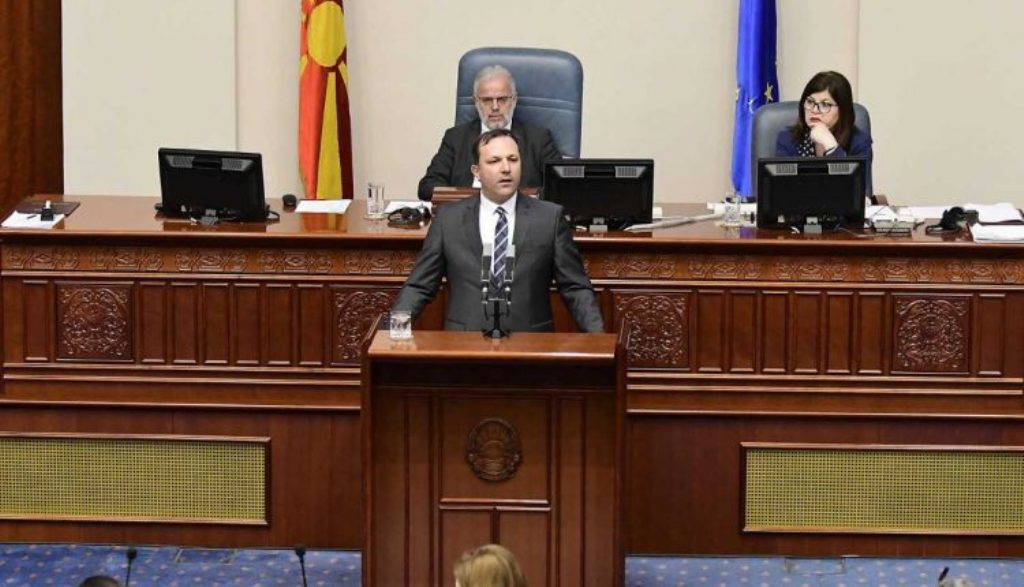 Parliamentarians in Skopje have rejected a motion of no confidence passed against Interior minister Oliver Spasovski. 59 MPs voted against this motion, 20 MPs voted in favour, while 10 other abstained.
The largest opposition party in the country, VMRO-DPMNE has accused Interior minister Spasovski for the growth of crime rates in the country. Nonetheless, ruling party SDSM has dismissed these accusations and has considered them as an attempt to stall the progress being made by the government.
Minister Spasovski deemed the opposition's accusations as groundless.
"If we refer to the statistics, during 2014, when VMRO-DPMNE was in office, the number of murders amounted to 25. In 2018, this number went down to 17. Our government has been efficient in its efforts to prevent crime", Spasovski said. /ibna/