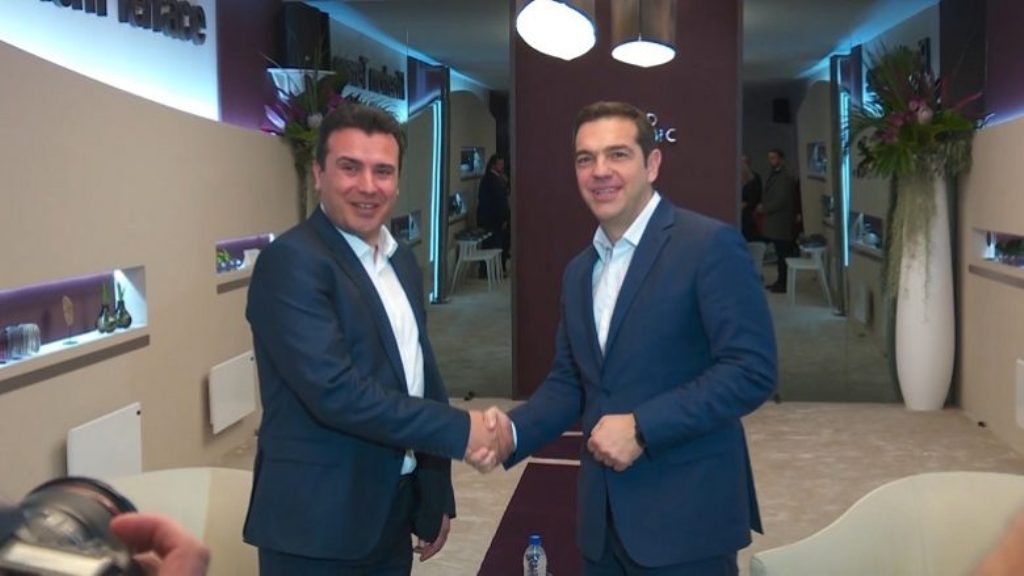 According to Skopje's Media, the telephone communication between Greek Prime Ministers Alexis Tsipras and fYROMacedonia's Zoran Zaev, which is pending, will be held today.
However, it is unknown at this time if in during their phone call, Zoran Zaev will state his government's position on the text of the agreement on the name issue, or whether he will request a few days' extension.
According to the Makfax news agency, during the weekend there were consultations at the level of consultants of the prime ministers of the two countries, during which certain progress was recorded.
According to IBNA, late last night, a co-ordination meeting was held in at the fYROMacedonian government building in Skopje, attended by Prime Minister Zoran Zaev, Foreign Minister Nikola Dimitrov and leading ministers of the cabinet, which examined Skopje's next moves in the negotiating process.
Meanwhile, the fYROMacedonian government has denied information about differences of opinion between Zoran Zaev and Nikola Dimitrov, on the name issue negotiations. "Prime Minister Zoran Zaev, Foreign Minister Nikola Dimitrov and all members of the country's government are on the same page, strongly determined and committed to resolving problems and strengthening the dignity and identity of the citizens of the Republic of fYROMacedonia", the spokesman the fYROMacedonian government, Mile Bosnjakovski said.
Yesterday, in an effort to clear any doubts Zaev and Dimitrov had lunch together at the birthplace of Zoran Zaev, Strumica, together with their wives, and posted photos on social media. Zoran Zaev, in his post, noted "We are on the same page" while Nikola Dimitrov wrote "Together we are seeking for the right path". …. / IBNA