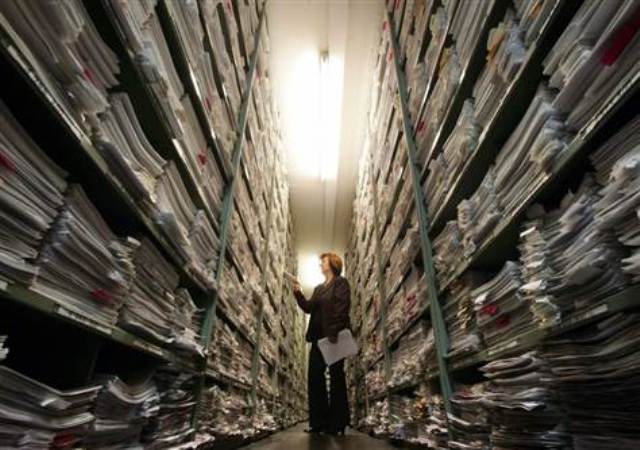 Skopje, 9 April 2013
The State Commission of Lustration in FYRO Macedonia declared today two lawyers were proven to have collaborated with the former communist regime's secret services.
The Commission noted that one of the lawyers is still practicing while the second has retired.
According to the Commission, the nickname of the retired lawyer was "Misirkov" and used to be a Professor at the Manastir Teaching Faculty while the other one is a former member of parliament and a former director of the Dental Services Directorate.
The Lustration Committee is verifying 11 more dossiers, two of which, according to reports, are journalists of the FYRO Macedonia public television.
One of them is retired while the other one is still working as a journalist in a private broadcaster. /ibna/