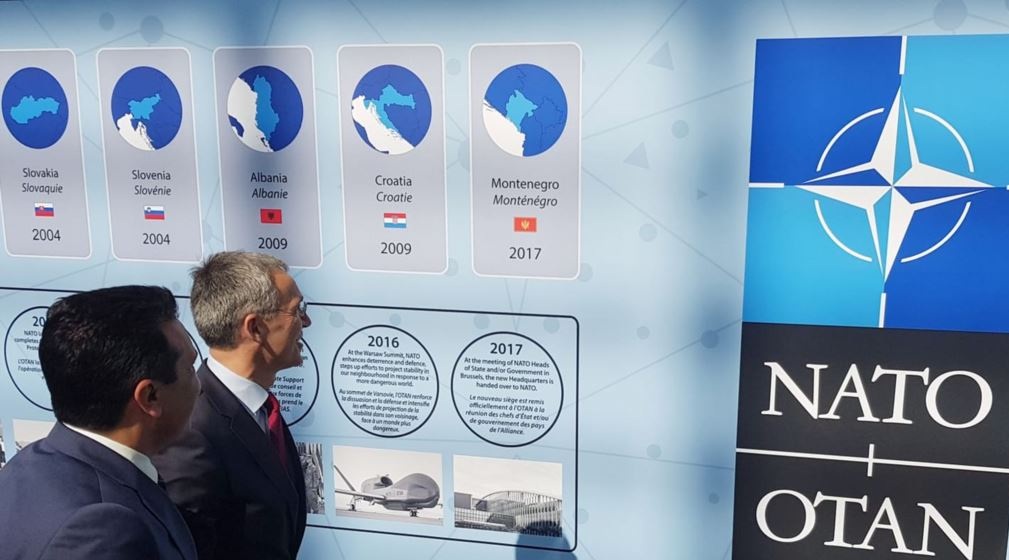 While NATO starts a summit today in Brussels, government authorities in Skopje say that they're sure that the country will now receive an invitation to become a member of the alliance.
Stevo Pendarovski, national coordinator for NATO says that on Wednesday, the country will receive an invitation similar to the one that Croatia, Albania and Montenegro received.
Defence minister, Radmila Sekerinska said that the country is interested on receiving the invitation and join the alliance as soon as possible.
"By receiving an invitation on 11 July, 90% of the integrating process is complete. Then we have the holding of the referendum and the implementation of the name agreement with Greece. We're in the final phase of NATO accession, while now, everything depends on the government, opposition and the will of the citizens in the referendum", Sekerinska said.
The Defence minister did not rule out the delays that may occur as a result of the domestic obstacles, including the formation of the State Election Commission.
Meanwhile, leader of VMRO-DPMNE, Hristijan Mickoski says that the deal reached with Greece is unacceptable for the majority of the citizens in the country.
"Based on our opinion polls, around 75% of Macedonian citizens are against this capitulation agreement and the reason for this is that they are losing too much", Mickoski said.
According to the government, on the second day of the summit, NATO's Secretary General, Jens Stlotenberg will hand the invitation for NATO membership to PM Zoran Zaev. Opinion polls suggest that around 70% of citizens want their country to be integrated in Euroatlantic structures. /ibna/