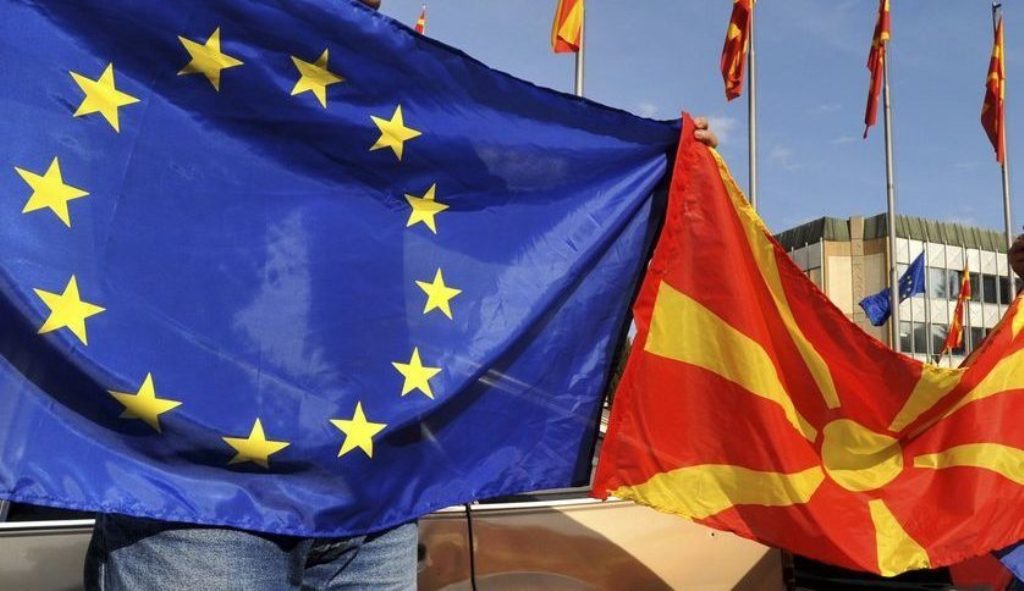 Government in Skopje is expecting to obtain a positive decision by the EU Council for the launch of accession talks.
"I hope EU member countries will be able to come to an agreement, which to us means a clear political decision for the launch of accession talks", FYROM's Foreign minister declared last night in a televised interview.
According to him, it's very important that this decision is taken this week.
Deputy Prime Minister for European Affairs, Bujar Osmani says that he's expecting a positive decision from the EU Council, despite rumors that France may block the process.
According to him, if the EU decides against the launch of accession talks, then there will be negative consequences in the implementation of the agreement. "Delays in this process may cause regress", said deputy PM Bujar Osmani.
Aleksandar Nikolovski of VMRO-DPMNE said that the agreement imposes a number of obligations for the country, while for Greece, it only imposes one obligation.
"There are many obligations imposed upon us, while the only thing Greece is requested to do is not to prevent the country's accession in the NATO and EU", said Nikolovski.
Nikolovski also stresses that there's a risk that Tsipras' government may not secure the necessary majority for the ratification of the agreement, while Skopje has carried out every procedure, including the amendment of the Constitution.
The EU Council is expected to meet in Thursday and Friday to decide on the recommendation of the European Commission to open accession talks with Tirana and Skopje. /ibna/