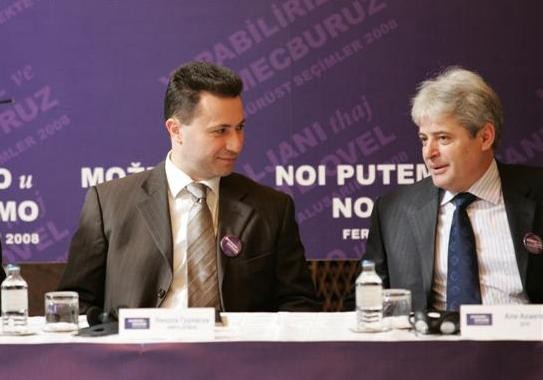 Skopje, October 28, 2013
Government coalition parties in FYROM continue to enjoy massive support amongst population of the country.
This was the result of a survey carried out between October 19 and October 21 by the Institute for Political Research in Skopje (IPIS), where 1107 respondents participated through the telephone.
As to who would they vote fore in case of elections, 23,7% of respondents declared that they would vote in favor of VMRO-DPMNE, 15,5% in favor of Social Democratic League (LSDM), 7,1% for the Albanian party in power BDI, 4.2% for PDSH and 1,1% for RDK, both of the latter in opposition. 23% of respondents said that they would not vote any political parties.
As far as the rating of political leaders is concerned, prime minister and leader of VMRO-DPMNE, Nikola Gruevski continues to lead with 24%. He's followed by the leader of opposition party LSDM, Zoran Zaev with 7,2%, Ali Ahmeti of BDI with 6,9%, Menduh Thaci of PDH with 3,9% and Rufi Osmani of RDK with 1,3%. /ibna/