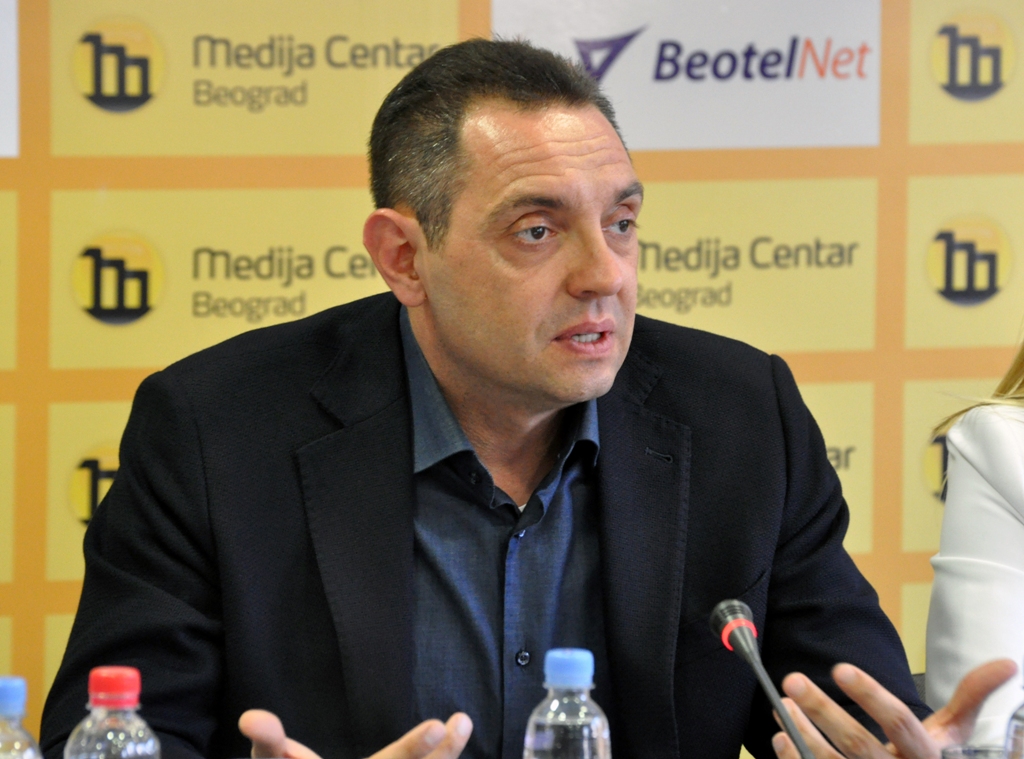 "Skopje has become what Budapest used to be – a center of intelligence activities against Serbia", said defence minister Aleksandar Vulin in an interview.
Vulin alluded to the United States Embassy in Hungary where Serbian opposition leaders had meetings with American diplomats in the last years of the 20th century, during their fight against authoritarian president Slobodan Milosevic. Vulin was a staunch supporter of Milosevic who was overthrown in 2000.
The capital of North Macedonia "has become an area in which funding and assistance are provided for telltales and robbers from the whole region, for the politicians who believe that their cooperation with foreigners is the only way to com into power", minister Vulin told Vecernje novosti daily.
Vulin has commented the meeting between the prime minister of North Macedonia Zoran Zaev and one of the Serbian opposition leaders Dragan Djilas. As Alliance for Serbia (SZS) stated on Monday, Zaev and Djilas discussed, among other things, "the current situation in Serbia and the protests of citizens that have been going on for two months".
"The firm position of president Aleksandar Vucic that he would not accept the rule of (foreign) ambassadors, has brought him under the attack of the intelligence services. Skopje has become an area from which attacks against Serbia and its president are organized; and it will remain so", Vulin underlined.
President Vucic alleged today that he had "nothing against" the meeting between Zaev and Djilas. He told reporters, however, that "some other controversial businessmen had been present at that dinner too".
Vucic and other officials, as well as pro-government media, regularly call Djilas, former Belgrade mayor, a "controversial businessman" or "tycoon".
"That's all right; the meetings between the representatives of government and opposition are fine. The problem is that he (Djilas) announces the creation of the social-democratic political party. They have destroyed workers and companies, and now they are forming a social-democratic party", Vucic said./IBNA