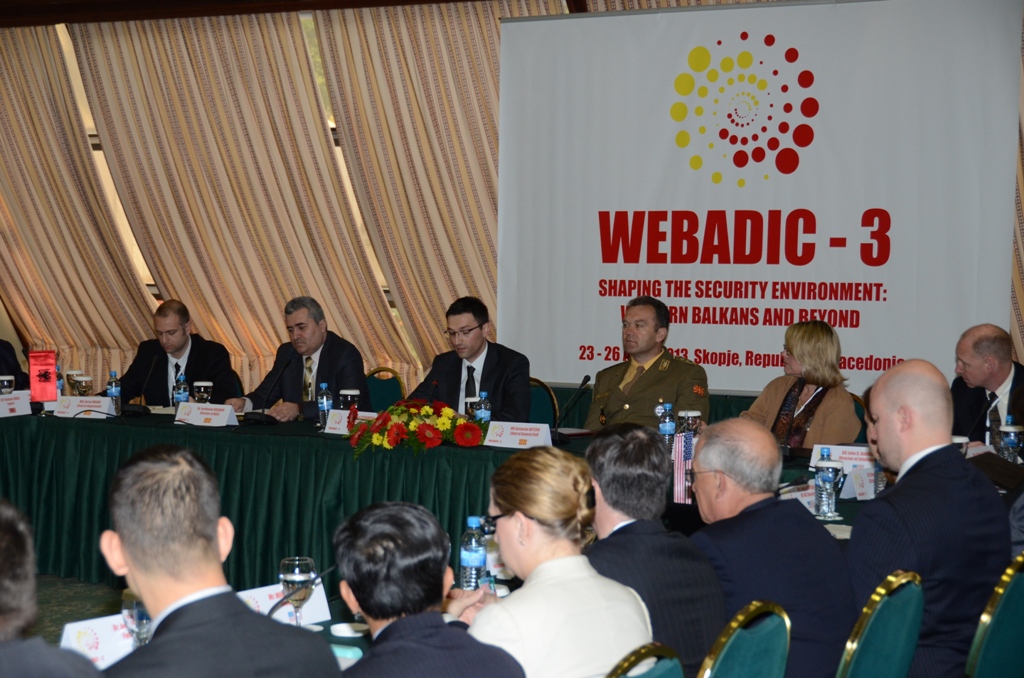 Skopje, April 24, 2013, by Naser Pajaziti-Skopje will host starting from Wednesday until Saturday the conference of the heads of military intelligence services from the Western Balkan (WEBADIC 3).
The conference was opened by the state secretary of the Ministry of Defense, Sasho Stefanovski and the General Chief of Staff of the FYRO Macedonia Army, general-major Goranço Koteksi.
During his speech, Stefanovski underlined that FYRO Macedonia, since its declaration of Independence and its establishment as an independent and sovereign state, has established policies, developed strategies and built a system which will enable NATO accession and the integration in the EU.
In this point of view, we are entirely committed for the transformation and the modernization of the security system, said secretary Stefanovski.
On his part, general Koteski stressed the excellent cooperation existing in the domain of defense and security in the region in the framework of the Adriatic Charter.
This conference has entered its third year and is taking place in the countries of the Western Balkan region, while this year, besides representatives from the Ministry of Defense of FYROM, participating in the conference are also representatives from Kosovo, Albania, Bosnia and Herzegovina, Bulgaria, Croatia, Greece, Italy, Montenegro, Slovenia, Turkey, USA, NATO General Staff in Brussels, NATO Liaison Office in FYROM, NATO United Intelligence Unit, the Command of the USA Armed Forces in Europe and National University of Intelligence in Washington. /ibna/