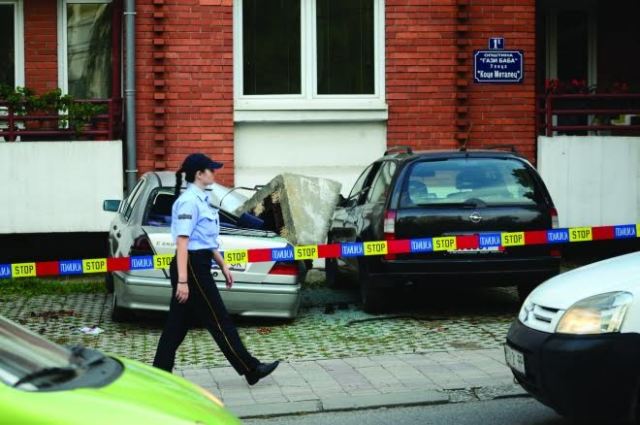 Skopje, 13 September 2016/Independent Balkan News Agency
By Naser Pajaziti
Tens of people have remained wounded as a result of a series of earthquakes that struck Skopje in the past three days. The last earthquake was registered last night, measuring 4,3 on the Richter scale, with its epicenter in the suburbs of Skopje. The Seismologic Institute has registered a number of earthquakes in the recent hours, but the most powerful one has been on Sunday afternoon, 5,3 on the Richter scale, with its epicenter 7 km from Skopje.
A large number of people have spent the night outside, as a result of fear. Tens of people in the Skopje region have sought medical help, while according to hospitals in Skopje, the number of wounded people was over 50 and the majority of them were wounded while attempting to get out of their homes during the earthquake. As of today, several schools have suspended classes for fear that other earthquakes may follow.
Mihailo Garevski, head of the Seismologic Institute says that it is possible to experience other small earthquakes.
"The land may continue to tremble, but usually, these are small trembles. There's no need for panic. There's no danger that buildings may collapse. Such advices would not be given if the earthquake had destructive power", Garevski said.
According to this institute, in the past 48 hours, 10 earthquakes have been registered, but the majority of them were small earthquakes.
Residents fear that powerful earthquakes may be repeated and many of them have reported damages.
"We're worried that there will be other earthquakes. All night we have been awake for fear that there may be earthquakes again", says Gezim Islami from Skopje.
Due to yesterday's earthquake, mobile phones have not been functioning for several hours in Skopje and the suburbs and there have also been power cuts. The last terrible earthquake that Skopje has seen was in 1963, when 1070 died. /balkaneu.com/