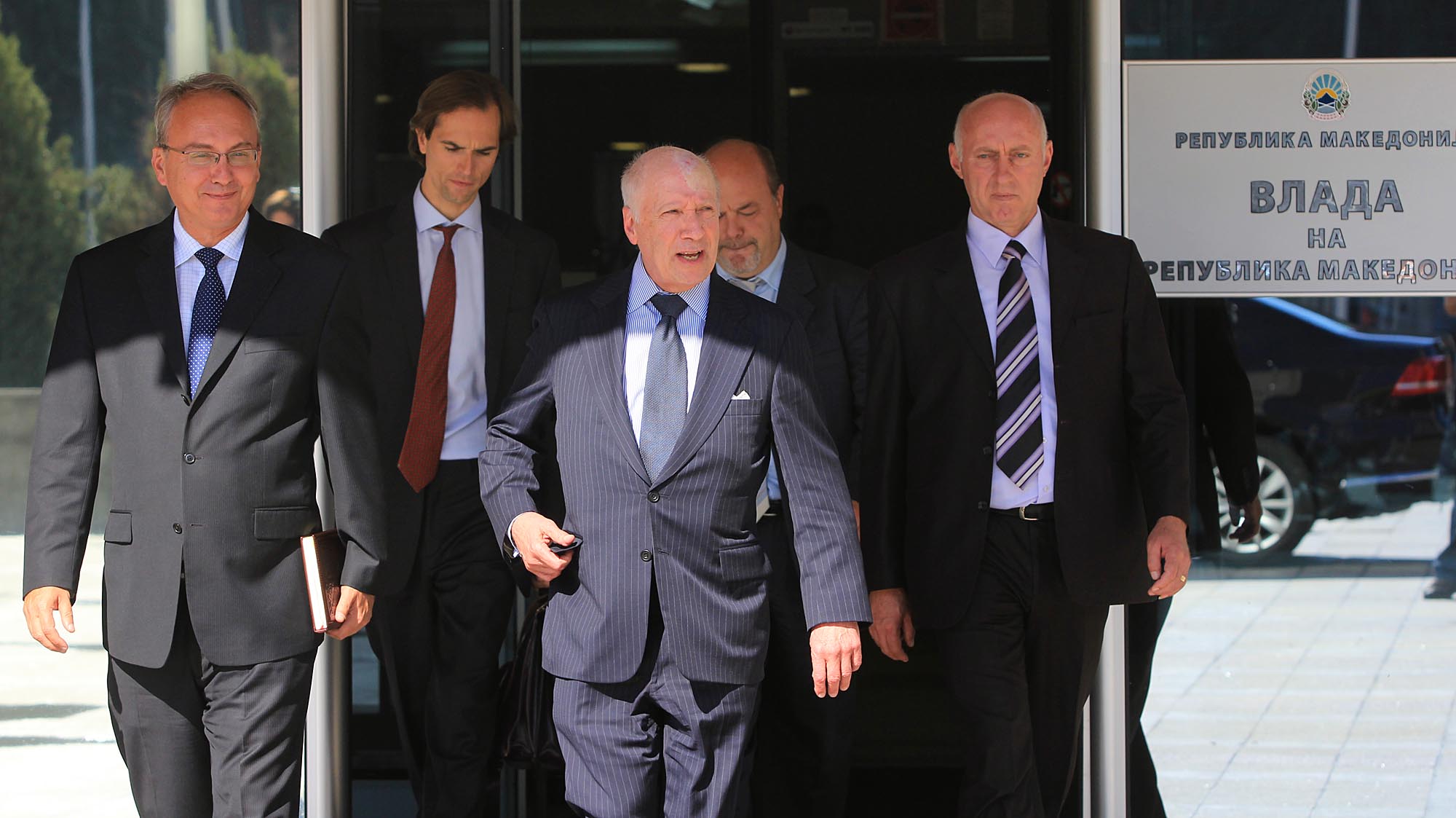 Skopje, September 12, 2013
Government of FYROM declares that even after the visit of the UNO intermediary, Mathew Nimic, there haven't been positive signals about the solution of the name dispute between Skopje and Athens. A high official of the government in Skopje said that differences have not been overcome and that the problem rests on the Greek side, which doesn't withdraw from its strong positions. "Athens demands for the country to be named Upper Republic of Macedonia and this name to be used both internally and externally", said a high official in Skopje. UNO intermediary, Mathew Nimic has ended last night his visit to Skopje, where he had intensive meetings with heads of the state to inform them about the issue of the name dispute and potential solutions.
Greece wants a new name and for the name "Republic of Macedonia" to disappear completely.
"According to Greece, the name must be used in any case, inside and outside the country for official use. Greece believes that this name must be used everywhere, while my proposal is slightly different", declared Nimic.
Nimic said that in relation to the above mentioned issues, there have been differences between the two countries in the meetings held in Athens and then in Skopje. FYROM has not withdrawn from its positioning, by not accepting Greek demands to give up on the constitutional name "Republic of Macedonia".
Nimic denied speculations according to which there have been proposals for the country's name to contain "Slovenian and Albanian Macedonia". UNO intermediary warned that he will continue from New York to work for the solution of the name dispute and will be in contact with negotiators of both countries. /ibna/