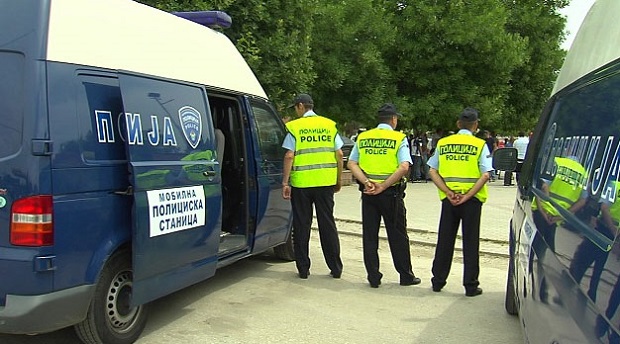 Skopje, July 11, 2014/Independent Balkan News Agency
By Naser Pajaziti
This morning, Skopje has awoken under tension and added presence of police forces, following warned protests by Albanians on one side and Macedonians on the other.
Albanians will hold protests with the slogans "Stop discrimination and selective trials against Albanians" and they were encouraged by a court ruling which gave life in prison sentences for six Albanians accused of being the perpetrators of the murder of five Macedonians two years ago in the suburbs of Skopje.
But, Macedonians, who mainly consist on football fans, have called protests with slogans "Macedonia belongs to Macedonians" and demanded for the decision of institutions to be upheld.
Police special units are present in the main roads of the capital and also in the central area where the protest is expected to be held.
International community, state leaders and political parties have appealed for peaceful protests.
USA, European Union (EU), NATO and OSCE have expressed their concern about the latest developments in the country, by appealing for peaceful protests and to avoid violence.
"We call on all the citizens and political leaders in the country to join in the spirit of constructive dialogue for the solution of issues that jeopardize mutual understanding and cross ethnic relations. All citizens have the right to protest and express their stance in a peaceful way, but not to be involved in destructive and violent acts", says the joint press statement.
On a TV appearance, prime minister of the country, Nikola Gruevski declared last night that he appeals for peaceful protests and according to him, institutions will not tolerate escalation of the situation and violence.
"I appeal for quiet protests, but nobody will tolerate violence. Protests are a democratic right and I always support them, nevertheless, I cannot support violence as violence is not tolerated in other countries either", declared Gruevski.
Similar messages have also been launched by the two Albanian parties, BDI and PDSH, inviting citizens for maturity in protests. Besides Skopje, protests are also expected to be held in other cities of the country, but these calls have been made through social networks. /ibna/