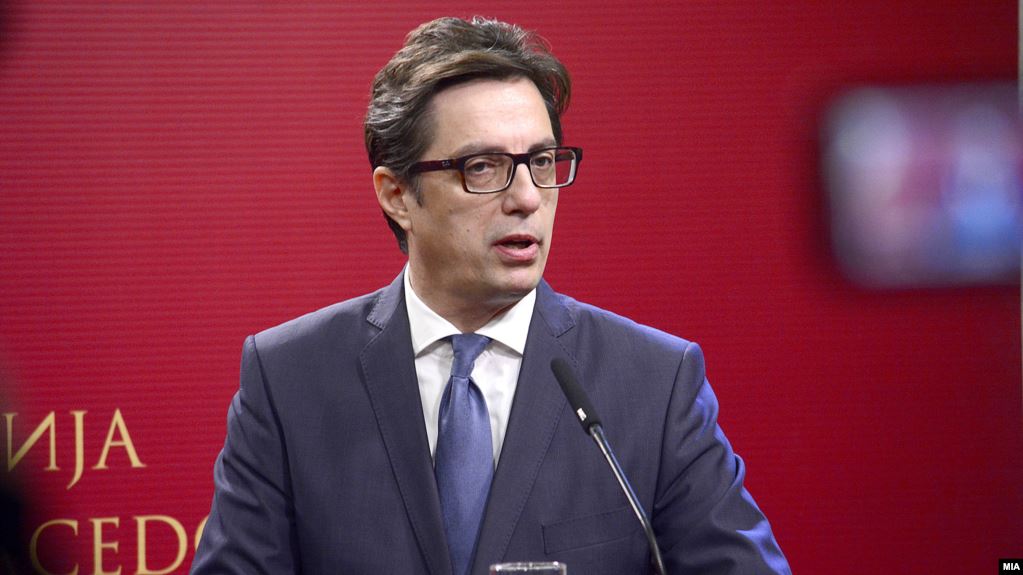 President of North Macedonia Stevo Pendarovski stressed that at present there is no official warning from any relevant factor in Bulgaria that they will block the start of accession talks with the European Union.
"There is no warning from relevant factors of neighboring Bulgaria that it will now block us by the middle of this month, when we wait to get a date for negotiations, when we wait for the European decision on October 15 or 17", President Pendarovski said.
According to him, Bulgarian state leaders at the meeting on Monday announced the establishment of demands that could be incorporated as a point of reference in the further course of negotiations.
Pendarovski's response comes after Bulgarian Foreign Minister Ekaterina Zaharieva told Bulgarian media that support for European integration of North Macedonia has never been unconditional, neither as she said, were good neighborly relations. "There is no way to become a member of the EU and have outstanding bilateral relations", the Bulgarian foreign minister said. Zaharieva added that the historic part between Skopje and Sofia is now the most serious issue, given that the name dispute was resolved with the Prespa Agreement.
Prime Minister Zoran Zaev stressed yesterday that the region is now an example of how problems can be overcome together, while a small state like the Republic of North Macedonia sends messages of change and hope to the region.
Goce Delcev, who is considered to be a national hero in both Bulgaria and North Macedonia, has cast doubts on the agreement for good neighbouring relations achieved between Sofia and Skopje a year ago.
Experts from both countries are discussing as to whom belongs this historical figure in an attempt to settle all disputes that have to do with history. However, discussions have also turned political./ibna