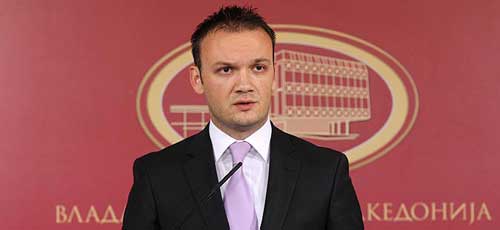 Skopje, September 6, 2013
Government of FYROM has considered today the imposing of embargo by Kosovo for produces of FYR Macedonia as a bad step.
Spokesman of the government, Aleksandar Gjorgjiev said that this measure is not in the interest of either neighboring countries, but according to him, talks are being held in order to overcome this situation. He said that other scenarios are being envisaged and that options are open.
"This imposed measure is not a good thing in terms of the economic interests of both countries. The economy of Kosovo will also suffer negative effects", said Gjorgjiev.
He said that this embargo raises serious suspicions about the existence of economic and legal reasons.
"This relates to the fact that the Republic of Kosovo has not reacted so far and has not informed our institutions about our decisions", said the government's spokesman.
According to him, institutions of both countries are communicating intensively with the scope of overcoming this situation. "As a government, we call upon Pristina to lift the embargo, otherwise all options are open", said Gjorgjiev.
The decision of Kosovo was taken following Skopje's decision to stop the import of wheat and flour. This led Pristina to impose reciprocity measures. Although the government in Skopje lifted the restrictions for the import of wheat on September 2, restrictions on the import of flour from abroad still apply. /ibna/