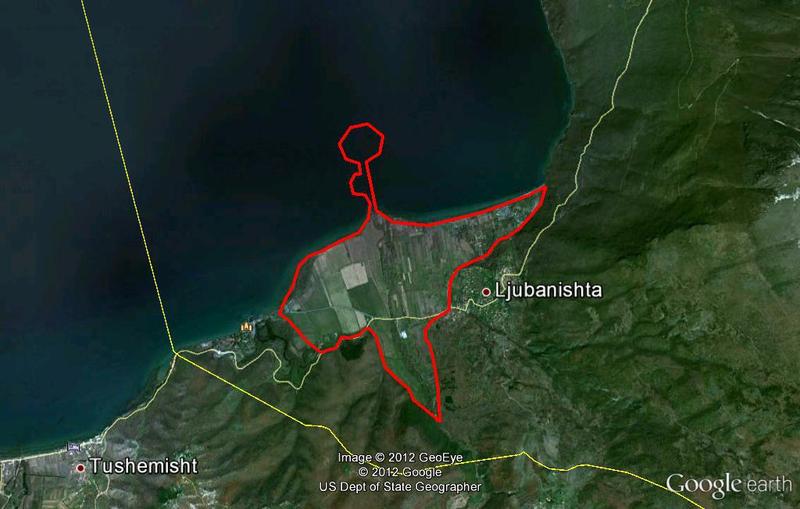 Skopje, July 23, 2013
Albanian authorities as part of the bilateral Macedonian-Albanian committee for the preservation of the Ohrid Lake in the framework of UNESCO, hasn't been asked about the construction of a gigantic complex near the Macedonian part of the Ohrid Lake.
As partner in the bilateral committee since 1999, Albania is said to be the main actor in the project for the preservation of the Lake in the framework of UNESCO, but so far no information has been received for the construction of the complex, which will be the biggest in Europe.
The member of the bilateral committee, Arian Meroli stressed that the Albanian side has not been contacted in any form. "We have no information from the Macedonian part. We have signed and ratified the bilateral agreement and international conventions to inform each other on all activities that affect water, flora and fauna of the Lake. This agreement requires a mutual compliance with international conventions. The application of all EU acts is part which interlinks with the protection of the lake", said Meroli.
The agreement for the protection of the Ohrid Lake and its implementation started in 2004, following the ratification from the parliaments of both countries. Authorities in Tirana have kept quiet until now, but a strong reaction is expected to be issued upon the formation of the new government.
The Indian businessman, Subrata Roj announced the construction of a tourist complex near the Ohrid Lake, which will be amongst ten of the best in the world. This complex will have many recreational premises. /ibna/