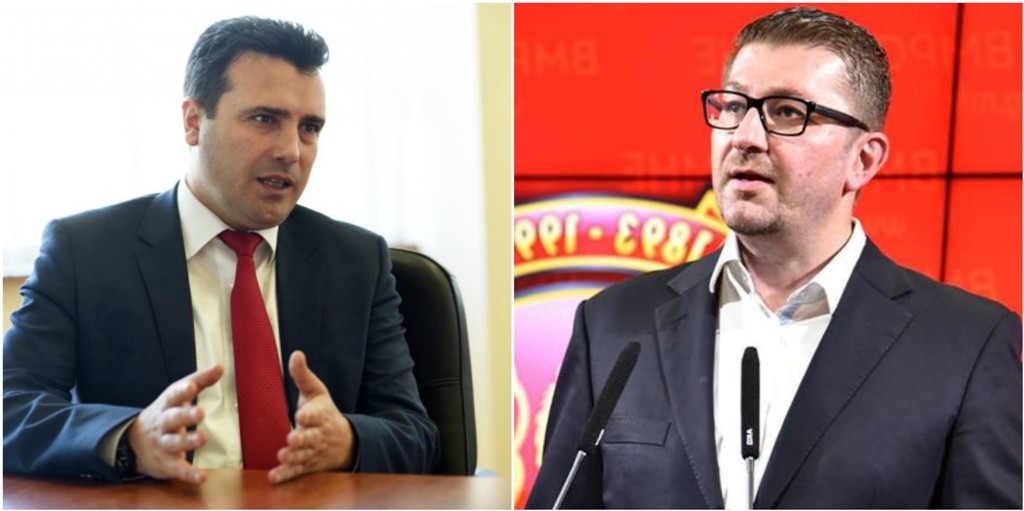 The largest political parties in FYROM, SDSM and VMRO-DPMNE continue to debate over the referendum on the name.
Social Democratic Union Party (SDSM) led by PM Zoran Zaev has asked the largest opposition party, VMRO-DPMNE to announce its position on the issue of the referendum.
"VMRO-DPMNE is the only political party which has not clearly announced its position on the most important topic of the current times in Macedonia. Do Mickovski and VMRO have a problem with Macedonia moving forward? Do you have a problem with us joining the EU and NATO with a protected Macedonian identity?", SDSM said.
VMRO-DPMNE has not yet made its positioning clear. Parliamentary speaker, Talat Xhaferi has asked political parties to announce if they will participate in the campaign for the referendum or not in order to allocate the necessary funds.
But, the largest opposition party has declared that the money allocated for the referendum should be invested for the citizens.
"VMRO-DPMNE demands the government that instead of spending 1.3 million euros to promote a capitulating deal to change the country's name, to spend this money for the construction of schools and hospitals", said the leader of VMRO-DPMNE, Hristijan Mickoski.
VMRO-DPMNE's MP and former Foreign minister, Anotonio Milososki has declared that he will participate in the campaign against the Prespa agreement.
The referendum on the name dispute will be held on September 30. Citizens will vote if they agree on the country's accession in the NATO and EU by accepting agreement for the name. /ibna/