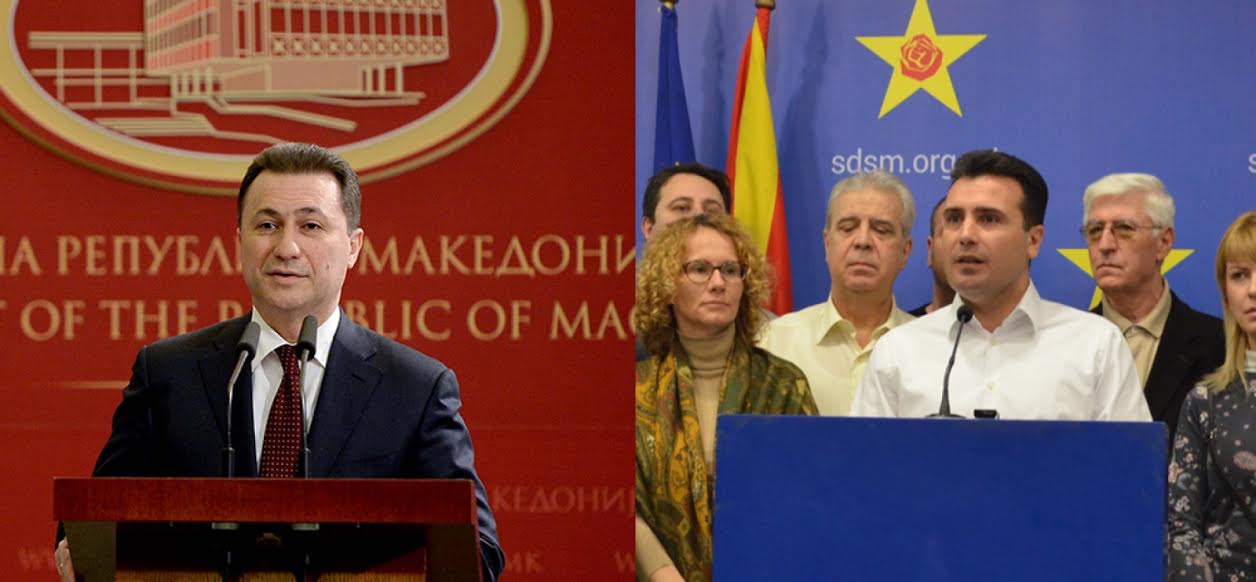 IBNA Special Report
Skopje, February 19, 2015/Independent Balkan News Agency
By Naser Pajaziti
Debates are taking place in FYR Macedonia on the involvement of the international community in the solution of the political crisis, following the eavesdropping scandal made public by the Macedonian opposition.
The visit of EU Enlargement Commissioner, Johannes Hahn has increased hopes for a solution of the deep political crisis. Political analysts and citizens believe that there's a need for a more active involvement of the international community in the solution of the crisis. Political parties, mainly the opposition parties, agree on this.
Analyst Mersel Billalli told IBNA that he's expecting a more serious involvement from the international community.
"In the weeks to come, I'm expecting the international community to impose a government of experts and not a technical government, because this government would not have the necessary capacities to solve problems and even less, a government with the participation of many parties, because there would be a polarization of interests", said Bilalli.
Andreja Stojkovski from the Macedonian Center for European Education says that EU Enlargement Commissioner Hahn, must offer a more creative solution for the political crisis, as the intervention of the European Parliament for the solution of the political crisis following December 24 events, resulted unsuccessful.
"In the light of the recent developments, it's insane to expect for dialogue to take place in parliament, because the state does not have institutions… institutions have been captured and the people in power have done everything to prevent an open and free debate about the situation in the state. Macedonia doesn't need a shoulder to cry on, but a solution of the political crisis, which means proper investigations", said Andreja Stojkovski.
Citizens too believe that there must be an overcoming of the crisis and the achievement of political and economic stability, in order for there to be solutions for the citizens in the social and economic aspect. But, citizens say that all corruption and criminal affairs of the current people in power must be resolved first.
Anita Selmani, student at the University of Tetovo, says that the political crises which have accompanied the country for years, must end, because citizens want prosperity and positive developments. "Enough with political crises. We want solutions for the people, but on the other hand, we also want all the abuses that have taken place, to be solved", says Anita Selmani.
EU Enlargement Commissioner, Johannes Hahn demanded political solution through political dialogue. He also demanded for all the materials regarding the eavesdropping scandal and that the opposition has, to be made public.
"We encourage all sides to solve this problem. Those who possess the materials, must make them public. Everyone should be mature. This issue must be left to undergo the appropriate procedures", declared Johannes Hahn, EU Enlargement Commissioner.
The new US ambassador, Jess Bail has also been involved in finding a solution, but in the recent days, he has held meetings with political officials away from the media. /ibna/