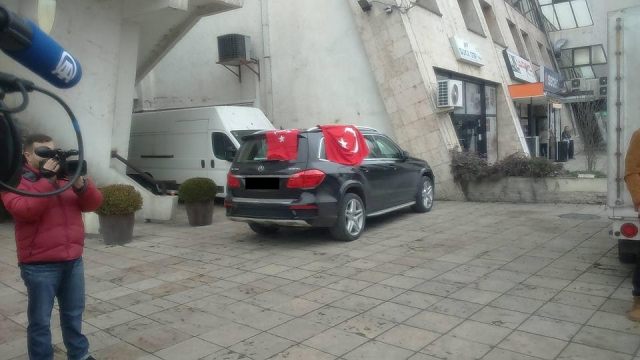 Skopje, 18 July 2016/Independent Balkan News Agency
By Naser Pajaziti
The coup d'etat attempt in Turkey is closely being followed in Skopje. President George Ivanov's cabinet says that he supports the Turkish government which has been elected in a democratic way.
The president has appointed a group to assess the security situation, following these events and the possibility for the eruption of an influx of refugees. "Army of Macedonia has taken several steps and carried out several activities to secure the state borders. The situation in the region and the refugee crisis is being carefully followed. The president is in contact with all responsible institutions in the country", said president Ivanov's cabinet.
The Ministry of Foreign Affairs says that it has closely followed the situation in Turkey and the destiny of hundreds of tourists from FYROM who are spending their holidays in the Turkish coast. "So far there hasn't been any reports of citizens who have been affected", the Foreign Ministry in Skopje said.
Economic Chamber of Tourism said that tourist resorts in Turkey are safe places that that over 1 thousand tourists are resting in the Turkish border. Georgi Vckov says that constant communication is being kept with tour operators and citizens who are resting in Turkey and that there's no room for fear after this situation. Tourist resorts which have organized holiday packages in the Turkish coast say that there are no problems. "All tourists are well and enjoying their holidays. So far, all bookings have been carried out without problems", says Liridona Aliu of "Mergimi Air".
Flights have also taken place without any problems from Skopje to Istanbul and Skopje to Antalya.
Several political parties in FYROM have also condemned the attempts for a coup d'etat in Turkey. Movement for National Unity of Turks in FYROM has strongly reacted against this military coup, stressing that these violent actions threaten democracy.
This party and other Turkish parties support president Erdogan. /balkaneu.com/