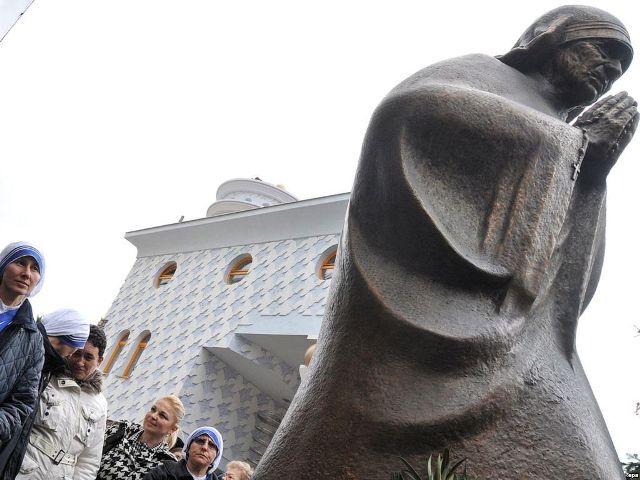 Skopje, 5 September 2016/Independent Balkan News Agency
By Naser Pajaziti
The canonization of Mother Teresa in the Vatican is the main topic in the media of FYROM and this has sparked debates and reactions.
A high state delegation led by president of the country, George Ivanov has participated in the ceremony in the Vatican, but the two leaders of the two largest Albanian political parties, Ali Ahmeti of BDI and Menduh Thaci of PDSH, were not present. They were invited by president Ivanov, but the invite was rejected. BDI declared that Ivanov is an illegitimate president, as he has not been elected with the consensus of all ethnic groups.
The media has issued strong reactions following the fact that one of the documents distributed in the Vatican stated that Mother Teresa was born in Skopje, Albania. This has sparked the reaction of several media and journalists. "The country's institutions must immediately send a note of protest to the Holy Sea", portals in the Macedonian language have written.
Besides president Ivanov, present in the ceremony of canonization was also the interim prime minister, Emil Dimitriev, foreign minister Nikola Popovski, minister of Culture, Elizabeta Kanceska-Milevska, leaders of VMRO-DPMNE and SDSM, Nikola Gruevski and Zoran Zaev, but also religious leaders of the Catholic Church of FYROM.
President Ivanov said that the country is proud of having a citizen who has been canonized.
"Macedonia must be proud of her activity and everything she has done", said president Ivanov, adding that the delegation from Skopje has had a brief meeting with Pope Francis, who confirmed that he will soon visit FYROM.
PM Emil Dimitriev said that Mother Teresa's canonization is a major event for the country and the people. "In these moments of political crisis that the country is going through, it was a good opportunity to remember the actions of Mother Teresa and an opportunity to share her acts together. Values, humanism and respect are what Mother Teresa promoted and if we cultivate them, then they will help us overcome hostilities and political crisis", said the prime minister of the interim government, Emil Dimitriev. /balkaneu.com/