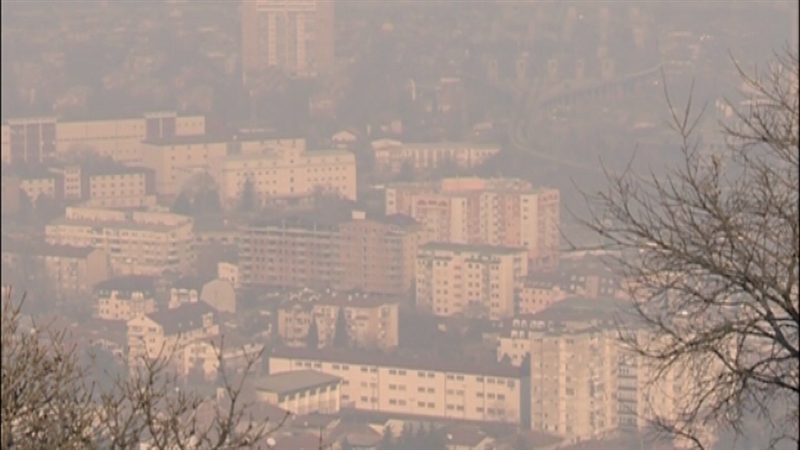 As the heating season begins, pollution in Skopje rises to alarmingly high levels. Skopje today is listed among the ten most polluted cities in the world. This is announced by the Air Quality Index, which measures the concentration of pollutants.
Tiny particles named for their diameter of 2.5 micrometres – about three percent of the diameter of a human hair – PM 2.5 are considered the most dangerous air pollutants for health. They are small enough to penetrate the respiratory system, and even the bloodstream, and have been linked to premature deaths and various diseases.
The Ministry of Environment says that it takes time and long-term measures to solve the pollution problem.
"There is a plan, we should all be aware that this problem cannot be solved at once, but with long-term strategies. We all need to work together to reduce air pollution, we know it will take time because of many factors that contribute to this, such as household heating, energy efficiency, transport vehicles, industry. We need to take measures and regulations. We will continue to work to achieve results", said Naser Nuredini, Minister of Environment.
Asked how the city of Skopje will deal with air pollution, Mayor Petre Shilegov says local government cannot fight pollution "alone". In addition to Skopje, the city of Kumanovo is listed among the ten most polluted in the world./IBNA