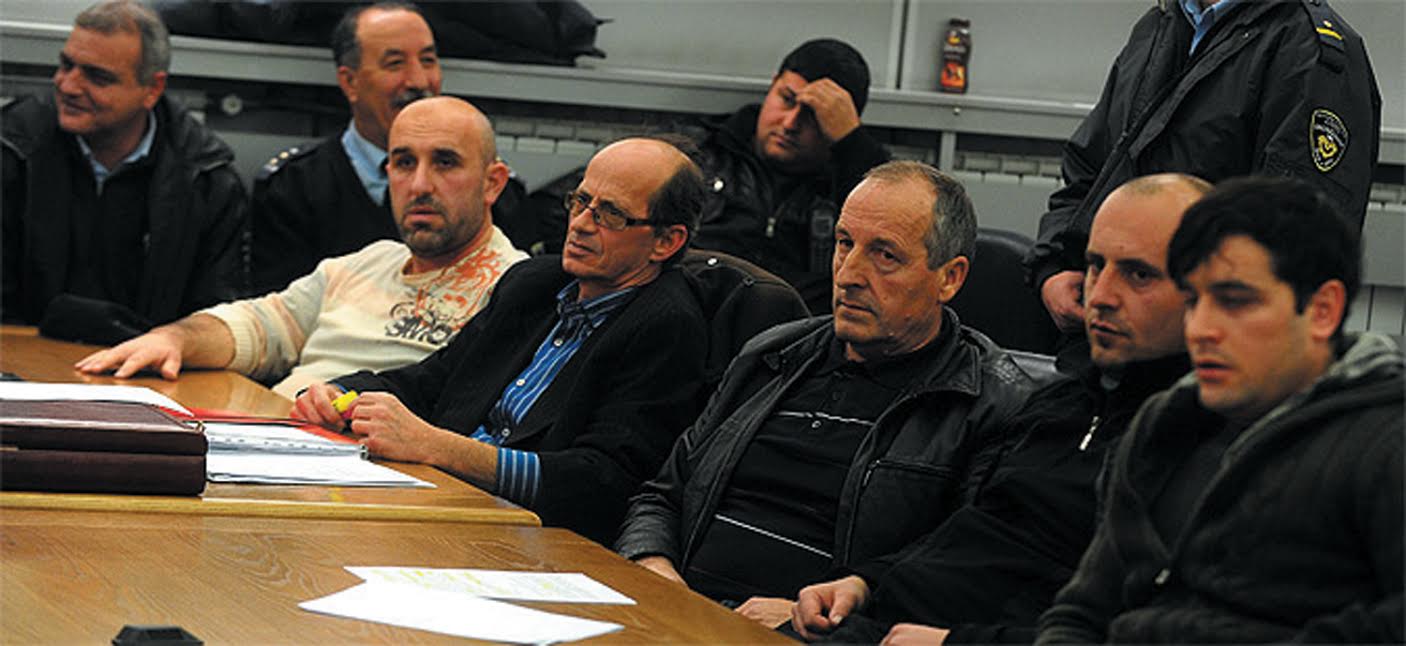 Skopje, June 30, 2014/Independent Balkan News Agency
By Naser Pajaziti
Today, six Albanians were given life sentences in Skopje for being accused of killing five Macedonians near the Slimkovc artificial lake in the suburbs of Skopje on April 12, 2012.
Court of First Instance in Skopje issued the ruling on the "Monster" case, while defense lawyers reacted by saying that this is an orchestrated process based on unfounded evidence. Only one of the defendants, Rami Sejdini was acquitted and released.
On its file, prosecution accused the group of Albanians as authors of this murder, saying that they had planned the murder of April 12, in order to "make a bloodshed out of the Orthodox Easter" and spread fear among Macedonians. The prosecutor of the case, Gordana Gesoska accused the group of Islamic radical convictions.
But, such accusation was rejected by defense lawyers, who said that this is an orchestrated process which has political motives.
"Smilkovc massacre is an unprecedented crime, a cruel act where five innocent people lost their life, but the true authors are not facing trial today. Due to the lack of material evidence, prosecution found a protected witness. His accounts were mere lies. He was making wrong geographical descriptions of the crime scene, wrong locations and contradicting declarations", said defense lawyer Naser Raufi.
Family members of the defendants have warned that they will hold massive protests against the court ruling. Such protest was held two weeks ago in Skopje.
"Monster" trial started on December 20, 2012, following several months of investigations. The defendants who were given life sentences were Alil Demiri, brothers Afrim and Agim Ismailovic, Fejzi Aziri, Haki Haziri and Sami Luta. But, two of the defendants, Ali Demiri and Afrim Ismailovic are in a prison in Pristina, where they're suffering a prison sentence for unlawful possession of weapons and their extradition procedures are under way.
This process is being followed by the international community, which has expressed its concerns. A few days ago, OSCE has called on authorities to be careful with this case, demanding political responsibilities from the parties of the new coalition, VMRO-DPMNE and BDI, for fear of escalation of protests and cross ethnic tensions before the court ruling.
Families of the defendants have held a protest two weeks ago, expressing their discontent against prosecution and court, while they have warned that they will continue their protests. /ibna/