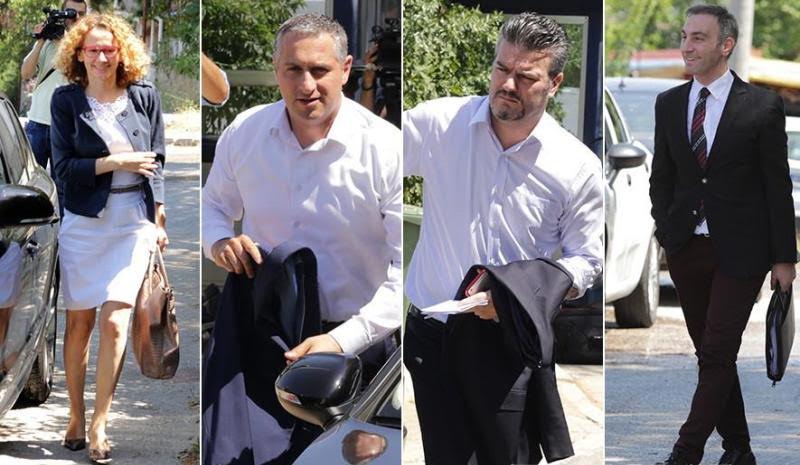 Skopje, 22 July 2016/Independent Balkan News Agency
By Naser Pajaziti
Political analysts and associations of journalists in FYROM have expressed their skepticism about the new political agreement reached by the main four political parties in the country. Analyst Ismet Ramadani is skeptical as to the implementation of the agreement.
"I don't think that this agreement will be implemented, as the incriminated politicians will prevent the agreement. It will be difficult to meet all the conditions until the end of the year, in order for the country to hold early elections", analyst Ramadani told balkaneu.com.
University professor, Nano Ruzin said that political parties will delay the implementation of the agreement and it will be hard to guarantee the necessary conditions for free elections.
"The country is ahead of a very important phase. I don't think that the agreement will be implemented, given what the experience has shown so far with these four parties, which haven't respected the previous agreements. There will be obstructions and political games, because this compromise between political parties was not sincere", Ruzin said.
According to the accord reached two days ago, political parties have agreed on meeting on 31 August to decide the date for the early elections and elect the early technical government, which will hold the elections within a period of 100 days.
The agreement also sanctions the appointment of an ad-hoc committee, which will monitor the elections, the implementation of the reforms for the electoral code and the improvement of the voters' list.
This is the second agreement between the four political parties, after the failure of the previous one which was reached a year ago with the brokerage of EU Enlargement Commissioner, Johannes Hahn. /balkaneu.com/