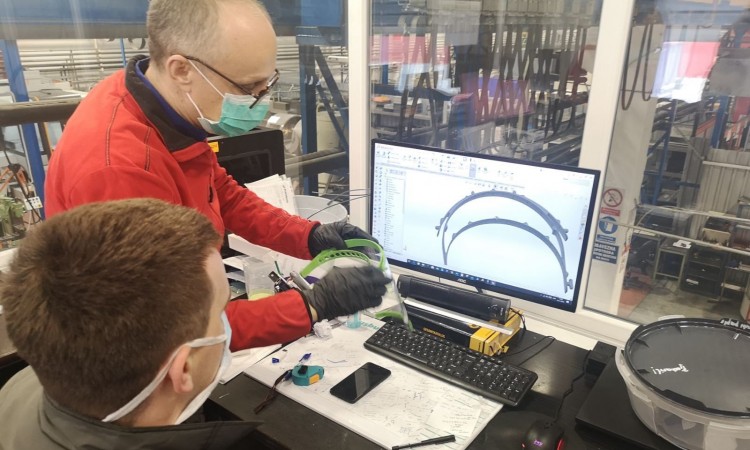 In the West Herzegovina Canton of the Federation of Bosnia and Herzegovina, until the coronavirus pandemic in Bosnia and Herzegovina, not a single company produced protective medical equipment.
After the appearance of the virus, six companies in the Canton turned to this kind of production. Two of them are from Posušje, two from Široki Brijeg, one company is from Ljubuški and one craft shop also from Ljubuski.
"Until the occurrence of this pandemic, no one in this Canton officially manufactured protective medical equipment such as gloves, masks and similar items. Adapting to the new situation, we have information that several companies have diverted their production and decided to help all of us", minister of industry in this Canton, Dario Sesar, told Fena news agency
Posušje printing company "Olovka" started production of face protective shields and plans to produce 15 000 of them, while Michieli-Tomic doo, also from Posušje, produces three-layer protective masks and protective suits.
Ljubuški-based company Arox plans to manufacture protective masks, about ten thousand pieces per day, while Biteks d.o.o. from Široki Brijeg produces cotton masks, medical pants, coats and overalls. Another company in this city – Sarteks d.o.o. manufactures cotton protective masks as well as a craft shop in Ljubuški LOLA tees.
Minister Sesar said that, after the end of the pandemic, the Ministry will make efforts to ensure that at least one of these companies permanently resumes production of this type of goods./ibna