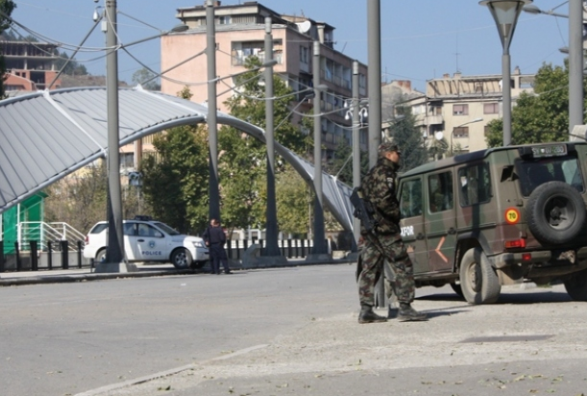 IBNA Special Report
Pristina, April 14, 2015/Independent Balkan News Agency
By Elton Tota
Security situation in northern communes of Kosovo, which have a Serb majority, has become tense.
A hand grenade was launched last night in front of the building of the police station in Zubin Potok, which fortunately didn't result in any victims.
Meanwhile, on 09.04, three members of the Serb community remained injured while exchanging fire with each other and a Kosovo Police car was also hit.
On the same day, a Serb 17 year old boy was wounded by knife, while his aggressors have not yet been identified.
A very serious incident was also registered on April 11, when a 17 year old Albanian boy was reported missing. It is believed that the boy has ended up in the waters of Iber river. Meanwhile, the search to find this person still continues.
Besim Hoti, deputy regional director of Kosovo Police for the North says that all of these incidents have caused concerns for the citizens, both in the north and south of Mitrovica.
"Major incidents that involve the use of fire weapons have an impact in the mind of each individual and household. This causes tension, but it doesn't indicate a threat for the general state of  security", Hoti declared.
Head of the government of Kosovo office in the north of Kosovo, Adriana Hoxhic, considers the situation in the north of Kosovo as very fragile.
"It's been a while that tension has mounted. It's true that we had peace which was not very stable. The situation has escalated after the incident taken place near the bridge where a young man fell and lost his life. I expect police to investigate and find out how this event happened", she said.
On the other hand, experts of security affairs in Kosovo say that incidents in the north are ordinary and they must not be seen as incidents that threaten the overall security situation in the country.
Naim Maloku, expert of security affairs, says that circumstances in the north of Kosovo impose more attention.
"This is more some kind of tendency to give to these events a political character", Maloku says.
Meanwhile, Hoti says that all incidents, including the recent ones in the north of Mitrovica, must be handled with arguments.
According to him, all incidents have caused concern among the citizens. /ibna/