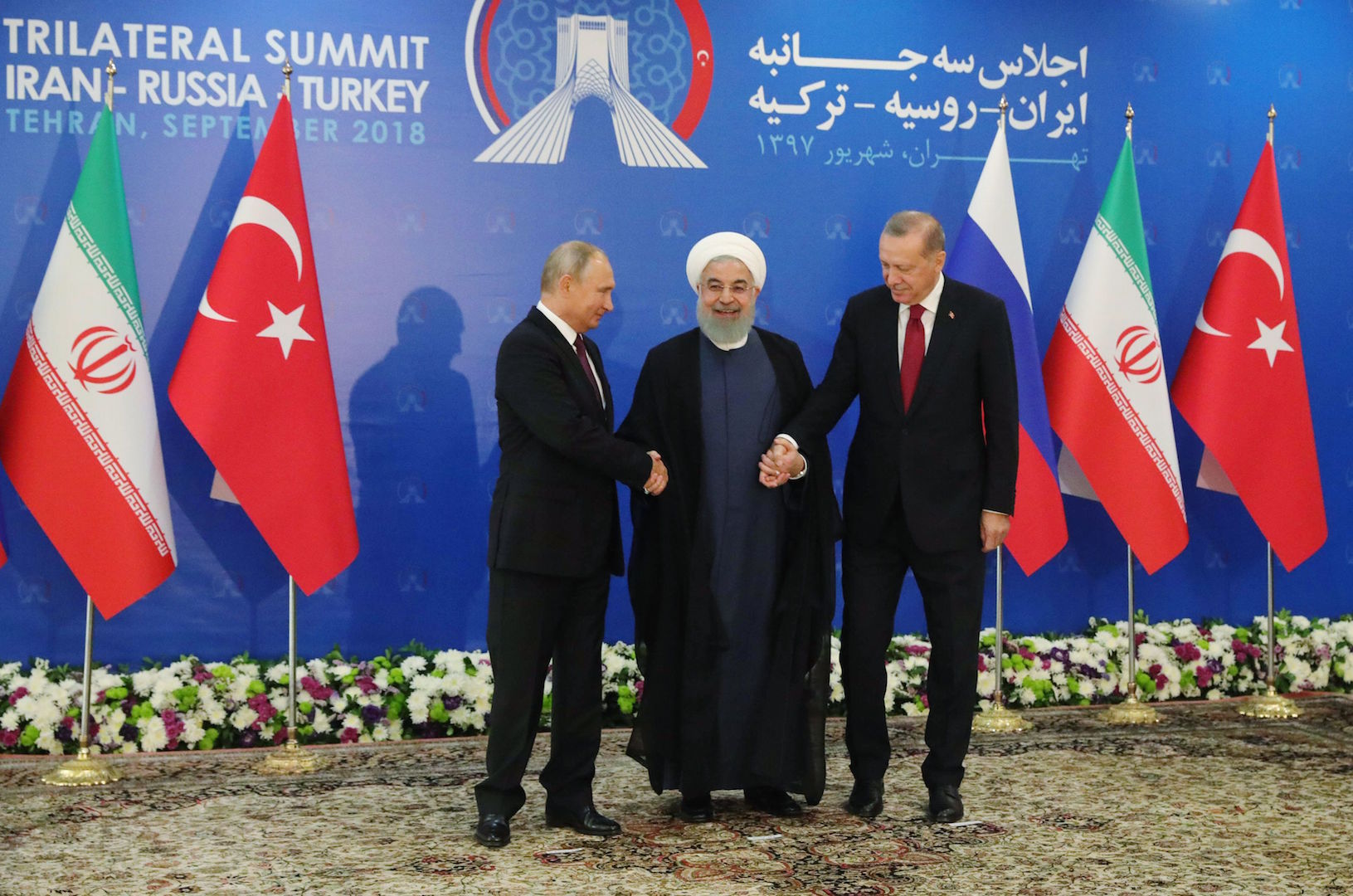 The warning that Turkey could be burdened with additional refugees from Syria was made by Turkish President, Recep Tayyip Erdogan, after the Tehran Summit, with the participation of Vladimir Putin from Russia and Hassan Rouhani from Iran.
The Turkish president met with the two leaders to discuss the situation in Idlib and pledged to take steps to prevent new migratory waves from Syria.
Iran, Russia and Turkey have agreed to seek jointly "in a spirit of co-operation" ways to resolve the situation in the rebel-dominated Syrian province of Idlib, according to a joint statement released. However, at the meeting of the three leaders it appeared that there were serious disagreements between them.
Moscow stresses that it backs the forces of Assad to invade, as Idlib is considered to be the base of thousands of Jihadists. The Russian president has accused the "terrorist elements of continuing, in the province of Idlib, their provocations, raids with unmanned aircraft and bombings." He stressed that "we can not ignore it", adding that "we ought to settle this problem together".
A court in Turkey has sentenced former president of the pro-Kurdish HDP party, Selahattin Demirtaş, to four years and eight months in prison for spreading terrorist propaganda. Demirtaş has been in jail since 2016 and many trials are pending against him in connection with the PKK.
The court also sentenced HDP MP Sırrı Süreyya Önder to three years and six months imprisonment with the same charges in the same case…/IBNA
Photograph: The three leaders at the Tehran Syrian Summit, September 7, 2018