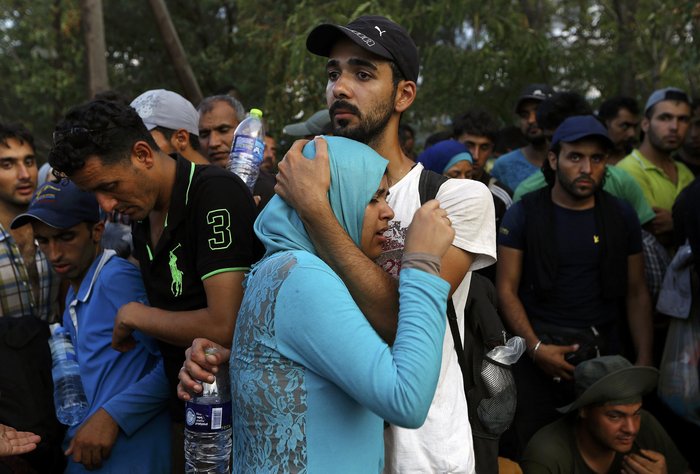 Athens, March 4, 2016/Independent Balkan News Agency
By Spiros Sideris
The number of refugees in the camp of Idomeni, as well as in accommodation places in Piraeus, the abandoned airport "Elliniko" in Athens and throughout the country, continues to grow constantly as the good weather "favors" flows from Turkey and images of shame continue to travel around the world.
Five hundred refugees crossed in the last 24 hours the neutral zone between Greece and FYROM, while the flow continues.
According to the police, at the camp in Idomeni and around it, in the fields, have camped around 10,000 people. Meanwhile, 4,000 more refugees are located in refugee shelters in Nea Kavala and Cherso in Kilkis.
Dramatic situation in Piraeus
Meanwhile, in the port of Piraeus over 1,000 more people arrived in the morning from the islands. Tommorrow will be created a coordinating body for the health care of migrants and refugees living in the port's passenger stations, probably under the supervision of the Piraeus Medical Association.
Since Wednesday dozens of migrants, among them small children, have been tested in automotive clinics of "Médecins du Monde" and the "Smile of the Child".
According to a member of the organization "The Smile of the Child", more than 400 children have been examined since Wednesday, with many of them sufferring from bronchitis, respiratory problems and chronic diseases. Indeed, as stated to AMNA, children with diseases and emergencies requiring hospitalisation, such as fractures or dangerous viruses, are being transported by the Smile of the Child ambulance to hospitals in Attica, while the organisatin's members are in constant contact with the hospital's management.
Yesterday morning arrived at the port of Piraeus ten coachs to receive migrants and refugees, in order to transfer them to the Hospitality Center at Thermopylae, but only three of them boarded. The others did not want to leave the port area.
It noted that many refugees go to Victoria Square, but returned again to the port of Piraeus.
Mouzala: We are planning as if the borders were closed
At the same time, the deputy minister for Immigration Policy, Yannis Mouzala spoke of a misinterpretation when invited to comment on his statements on Wednesday that Idomeni will not be reopened and that Greece will become a settlement country.
He stressed however that refugees will remain in the temporary accomodation places for as long as they need to and that the planning is as if the borders were closed, reiterating that Greece from a transit country is turning into a country of emtrapment for refugees.