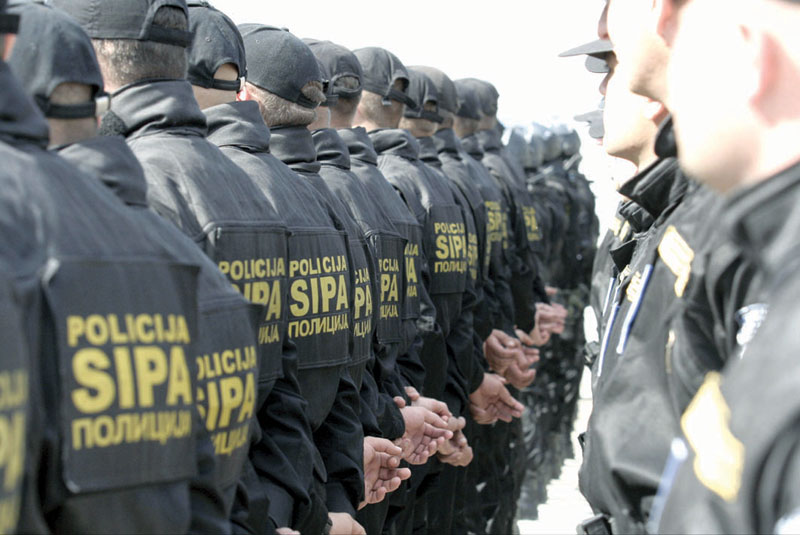 Sarajevo, February 19, 2015/ Independent Balkan News Agency
By Mladen Dragojlovic
State investigation and protection agency (SIPA) board of directors concluded at the meeting in East Sarajevo, on Thursday, that that fight against terrorism represents the absolute priority for future work of Agency.
This meeting was held just a day after SIPA police officers arrested seven persons who are suspected for several criminal acts linked with terrorism. Three of them were arrested on the Sarajevo International Airport, when they tried to get on the plane for Istanbul in order to continue the trip to Syria, to join ISIL forces.
In the police operation, which is the continuation of "Operation Damascus", officers searched several houses and found evidences on terrorist activities. Kristina Jozic, SIPA spokesperson, said to the media on Wednesday that this group is arrested because of grounded suspicion of having committed the criminal offence of financing terrorist activities in conjunction with the criminal offence of terrorism.
"Some of them are under suspicion for publicly recruiting volunteers to go to Syria and for financing terrorist activities in the country", Jozic revealed.
The board of SIPA directors concluded that in the future, work priority will be on proactive and preventive activities and that all capacities of the Agency must be in service of the fight against terrorism. In order to strengthen the Agency's capacities in this fight, it is planned to establish a separate Special team for fight against terrorism, which will include professionals who have undergone special training and already have experience in cases linked with terrorism.
"In the frame of legal responsibilities, the Agency will undertake all necessary steps for the uncompromising fight against terrorism. We are aware that there is no other way", said SIPA director, Goran Zubac.
He emphasised that the special team will cooperate with the police and intelligence agencies in the country, region and wider.
"Operation Damascus" begun in September last year and resulted with the arrests of 16 persons suspected for terrorist activities. The most famous name in this group was Husein Bilal Bosnic, now accused for terrorist activities and his trial is underway on BiH State Court.