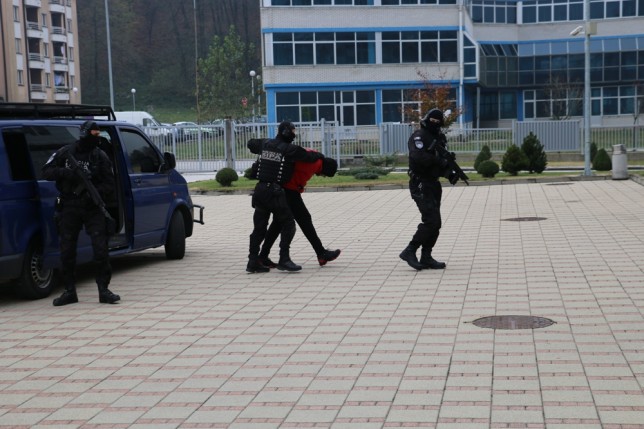 Police officials of the State Investigation and Protection Agency (SIPA), acting under orders of the BiH Court and BiH Prosecutor's Office, early this morning began implementation of international police operation code-named "TWINS".
The operation is being implemented in cooperation with the Department for Combating Organized Crime of the MUP Serbia, the Serbian Prosecutor's Office for Organized Crime, Croatian Ministry of the Interior and the Federal Criminal Police of Germany and Austria. In the area of Sarajevo, police officers of SIPA, with the support of police officers of Ministry of interior of Canton Sarajevo apprehended eight persons and conducted raids at several locations, SIPA announced.
At the same time, within the activities of this action on the territory of Serbia, Austria and Germany, police agencies carried out operational activities, which also resulted in the arrest and searches at several locations. As part of this campaign, suspected persons are deprived of their liberty under suspicion of having committed a criminal offense of Organized Crime in conjunction with the criminal offenses of international trafficking, international incitement to prostitution and money laundering.
Persons deprived of liberty are suspected that, for a prolonged period of time, were taking advantage of the difficult social situation and were recruiting young female persons from Serbia and Bosnia. They send them to Germany and Austria in order to be engaged in prostitution. Girls who have tried to get out of this chain, have been subjected to threats, physical and mental abuse.
The organizers of the prostitution ring, had pre-developed a system of recruitment of girls and were managing their exploitation, by publishing ads on certain Internet sites, where they offered sexual services. State Investigation and Protection Agency said that these actions show that this Agency is ready to face the most complex forms of international organized crime and that is respectable and dependable partner to police agencies from the neighbouring countries and the countries of the European Union./IBNA