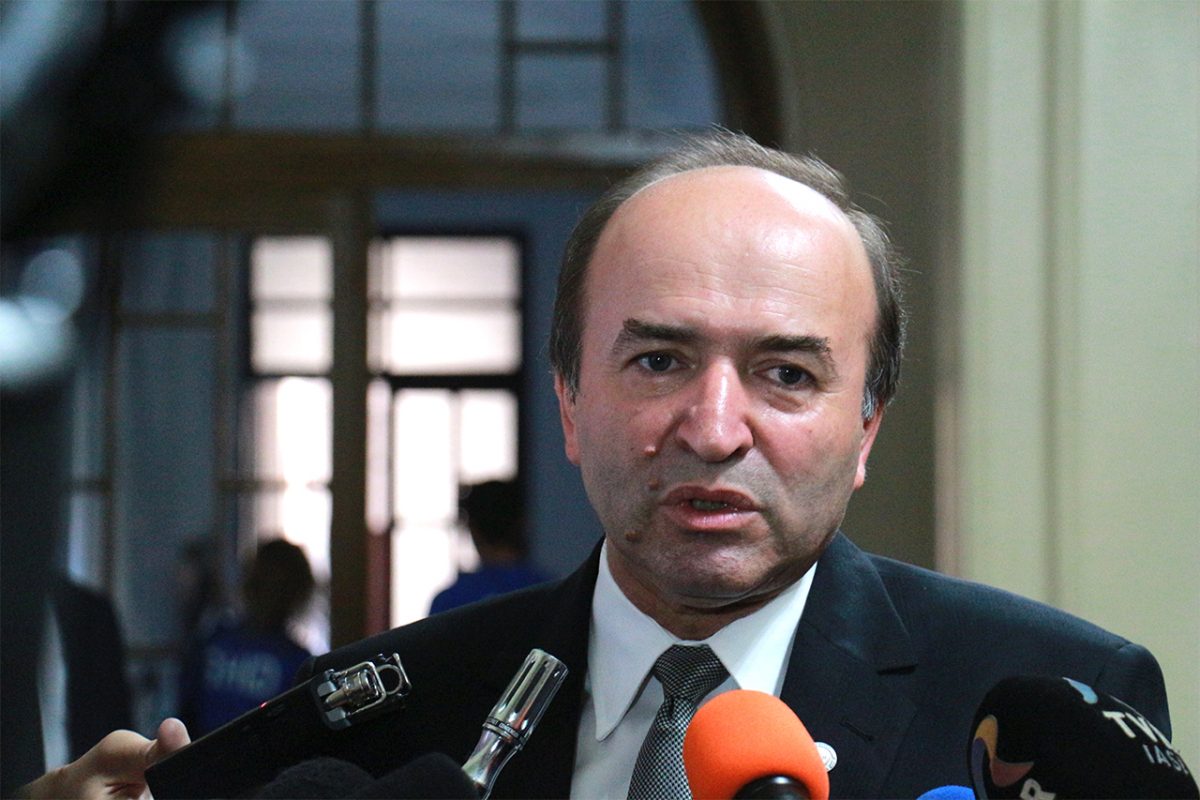 Justice Minister Tudorel Toader has announced on Wednesday that the SIPA archive will be declassified at the soonest, according to the legal procedures.
"By meeting all legal procedures, in the shortest time, I will declassify the SIPA archive," Minister Toader said when arriving at the Superior Council of Magistracy (CSM).
CSM has requested the Justice Ministry to release information about the committees that dealt with SIPA archive and the decisions made by them, as well as the date of sealing the archive.
In a press release, CSM says the situation of SIPA archive needs clarifications: on the current judicial situation and on the alleged using of information from the archive in various purposes.
The release mentions government decision 127/2006, based on the order issued by the justice minister, on the responsibilities, real procedures by which the committee carried out its tasks and its reports or any other document on the topic when handing the archive to the National Penitentiary Administration.
CSM also requests details "on the decisions made by the Supreme Defence Council (CSAT) communicated to the Justice Ministry, Justice Ministry notifications to the CSAT on handling the SIPA archive.
"CSM considers as necessary the clarifications on the above mentioned issues, mentioned within the context of the fact that 12 years have passed since adopting the government decision 127/2006 on dissolving the National Directorate for Protection and Anticorruption Fight subordinated to the Justice Ministry, as the topic hasn't been answered," the release reads.
Journalist Dan Andronic claims in an article on evz.ro that the archive of SIPA, judiciary's former intelligence service, would have been copied while being inventoried by the committee designated by former Justice minister Monica Macovei. Judge Cristi Danilet and anti-corruption prosecutor Paul Dumitriu were members in the committee.
Andronic says he has consulted several documents and talked to more people in the judiciary system and found out that the first inventory committee for the SIPA archive had been set up during Monica Macovei's office as Justice Minister in March and has been operational by 2016 end. The committee had the role of arranging the archive by archivist criteria./IBNA
Source: romaniajournal.ro